Countdown To Borders Railway
---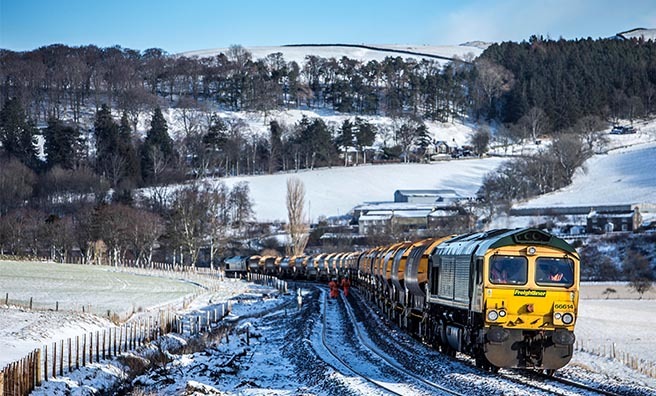 Image courtesy of the Borders Railway
The 30-mile track has been laid, and now the countdown is well and truly on for the opening of Scotland's newest scenic railway.
Over 1,000 rails have been laid across more than 95,000 sleepers from Edinburgh to Tweedbank to create a new scenic route to the heart of the Scottish Borders.
Due to open on September 6, the longest new domestic railway to be built in Britain in over a century is hoped to attract visitors from all over the world to one of Europe's most unspoilt areas of natural beauty.
VisitScotland is working hard on the Borders Railway campaign to showcase new and existing tourist attractions along the route, and over the next few months Network Rail will be completing the construction and fit-out of seven brand-new stations.
"Railway journeys have captured the imagination of visitors for decades," attests Mike Cantlay, Chairman of VisitScotland, "and to be able to present to the world this magnificent new train line which takes people on a journey deep into the heart of Sir Walter Scott country, is truly exceptional."
For more information on the exciting new route visit the Borders Railway's own website, here.
There's a new tourist road, planned for the Highlands, too! Click here for Scotland's answer to Route 66!