Livingstone Centre
---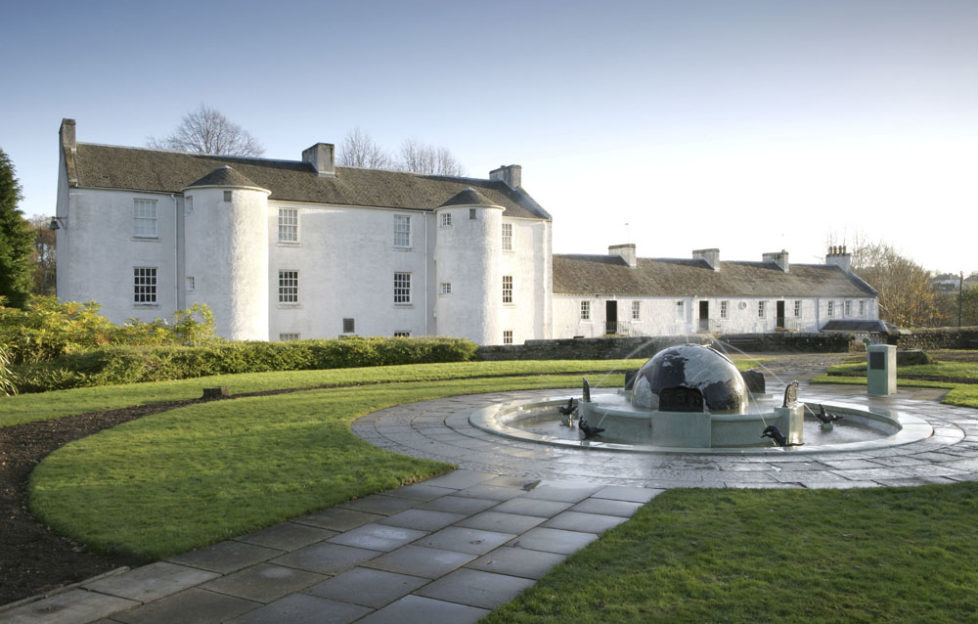 David Livingstone Centre
Explorer, missionary, anti-slavery campaigner, miller, doctor – David Livingstone was all of these things and more.
A man possessing rare dynamism and breadth of skill, Livingstone would, one might imagine, be quite impressed by the museum now dedicated to telling his life's story.
A great variety of interactive displays await inside the very building in which Dr Livinstone was born and raised. The centre is a far cry from the standard sort of exhibition which weaves its tales solely through static text panels. Children and adults alike are engaged through features such as light-up maps showing the oaths of Livingstone's expeditions, displays containing a great many of his personal tools and accouterments from survival gear to journals, and the deeply evocative gallery designed by Pilkington Jackson of Bannockburn fame which places you under the night stars and on a poetic journey through Livingstone's trials and virtues.
Part of the charm and depth of the Centre is the extent to which it feels like a man's whole life is on display for our benefit. A recent exhibition of his journals and personal letters, meant to commemorate the centenary of his birth, is intimate to an extent that history rarely achieves. Rather than feeling intrusive, you get the distinct sense that Livingstone would have reveled in the thought of strangers more than a hundred years hence learning from and reflecting upon his work.
It's the closest we can come to having a conversation with the man himself.
It is not just Livingstone's shoes that we get to walk in at the centre, however, but a bit of his world as well. A major strength of the exhibitions is that they put Livingstone's actions into context, discussing the issues that would have defined the 19th century world such as the struggle against the international slave trade, the growth of the British Empire, the advance of scientific methodology and industry, and the pulling together of the various corners of the globe into a single world system.
So, for anyone who has ever uttered Henry Stanley's immortal words – "Dr Livingstone, I presume?" – presume no longer. The David Livingstone Centre is the closest we can hope to come to having a conversation with the man himself, and to understanding the motivations, passion and intellect of one of Scotland's most remarkable modern sons.
---
Adventurer's Guide
The David Livingstone Centre is nearest to Blantyre rail station, 10 minutes walk away.
However Uddingston station is only two miles away – the route from here has the benefit of taking you past magnificent Bothwell Castle.
The Centre is open daily, but closed from Christmas Day until Apri 1.
---
David Livingstone Facts
David Livingstone was born in 1813 and died 1873
Started work in a mill at age 10
Dad was a door-to-door tea salesman
He named the famous Victoria Falls
Thought to be first European to see the mighty waterfall