Our December Issue
---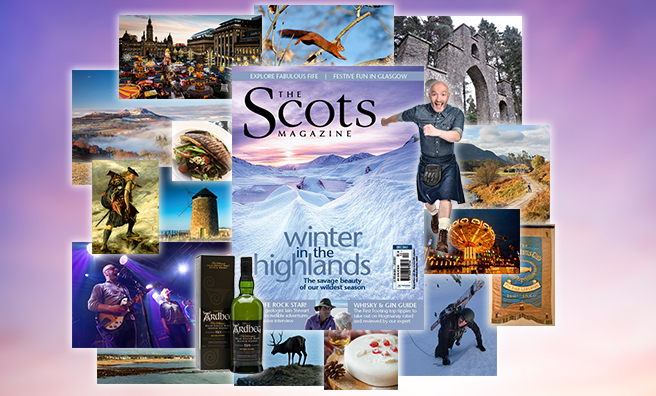 ---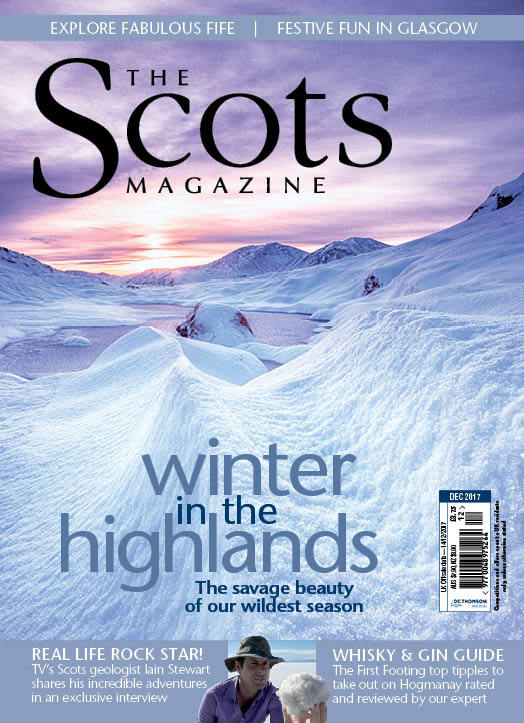 Our December issue is in shops now, and available on subscription.
You can find your nearest stockist by entering your postcode here. There are loads of ways to get it digitally to your smartphone or tablet, too – just visit the app store, the Readly app store, or get a digital subscription here.
Check out some of the great content here below!
---
CONTENTS
Take a fabulous trip along Fife's lovely East Neuk coast
on our Great Scottish Journeys series
Museum Treasures of Dundee's McManus Galleries
A Wee Blether… with hilarious kilted comedian Craig Hill
Focus On Glasgow at Christmas with our nine-page special
Loch Tay's Scottish Crannog Centre helps unlock the secrets of the past
Music columnist Lisa Marie Ferla on exciting debuts and future classics in Sound of Scotland
Cameron McNeish gives a personal profile of fellow hill-lover Arthur Wainwright
Take A Hike in Glen Banvie
or go up and over the notorious Devil's Staircase with On Your Bike
Polly Pullar meets Scotland's super-vet
How to make the perfect Christmas Cake in Carina's Kitchen
Exclusive interview with Scotcland's "rockstar",
geologist Iain Stewart
Wildlife expert Jim Crumley celebrates midwinter
Interview with internet sensation, Estelle Maskame
plus reviews on our Scottish Bookshelf
The 19th-century bun 'n' ben that's been lovingly restored
Whisky expert Euan Duguid's top bottles to gift at Hogmanay
Kenny McAskill investigates Scottish soldiers of the American Civil War
Get off the beaten track with alternative guide, Wild Guide Scotland
Fun facts to test your knowledge of Scotland with Q-Aye
Plus our pick of the best…
The Great Gear Guide, Around Scotland events, and reviews
of the best hotels and restaurants will keep you right this month
---

Get a copy of our
September issue on
subscription, or
find your nearest
stockist here.
---