Distillery Challenge Update!
---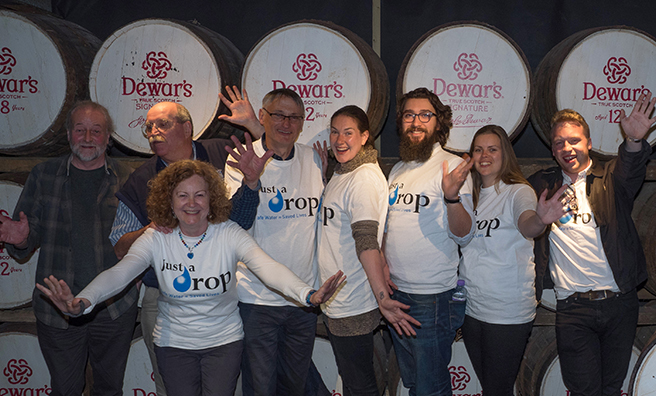 Celebrating at distillery 60!
The distilleries have been ticked off, the bottles have been collected – and now you could win all 55 bottles!
On Monday, May 15, the record for most distilleries visited in a day was well and truly broken.
I was lucky enough to join the hardy team who travelled more than 450 miles to bag 60 distilleries from Tain to Aberfeldy.
On the way we picked up 55 bottles of whisky (and one of gin!) to raffle off for international water aid charity, Just A Drop.
Catch updates with the hashtag #DistilleryChallenge on social media, and find out more in the behind-the-scenes video below…
Do you fancy winning all 55 bottles?