Dunnottar Castle
---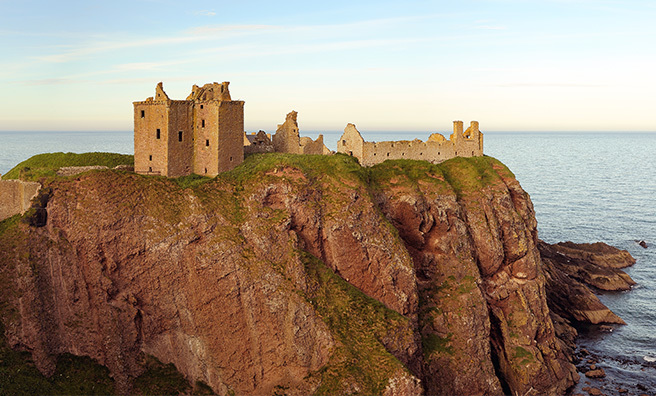 Another photography favourite!
Dunnottar Castle is a spectacularly bizarre ruin that sits precariously on a promontory to the south of Stonehaven.
Astonishingly its origins can be traced as far back as the 9th Century but it was probably at its most militarily significant in Jacobean times, and when it hid the Honours of Scotland from Oliver Cromwell's marauding forces in the 17th Century.
Under siege from those forces desperate to take possession of what were, in effect, Scotland's crown jewels, they were successfully smuggled out of the castle on the sly before the defenders surrendered to their perturbed besiegers. Episode of Outlander anyone?
How anything so exposed to the elements could have survived for all these centuries is a wonder in itself and Dunnottar has to be amongst the world's most dramatic ruins.
Dunnottar Castle
Stonehaven
Aberdeenshire
AB39 2TL
Find out more here or search for an adventure near you.