Walking In Shetland
---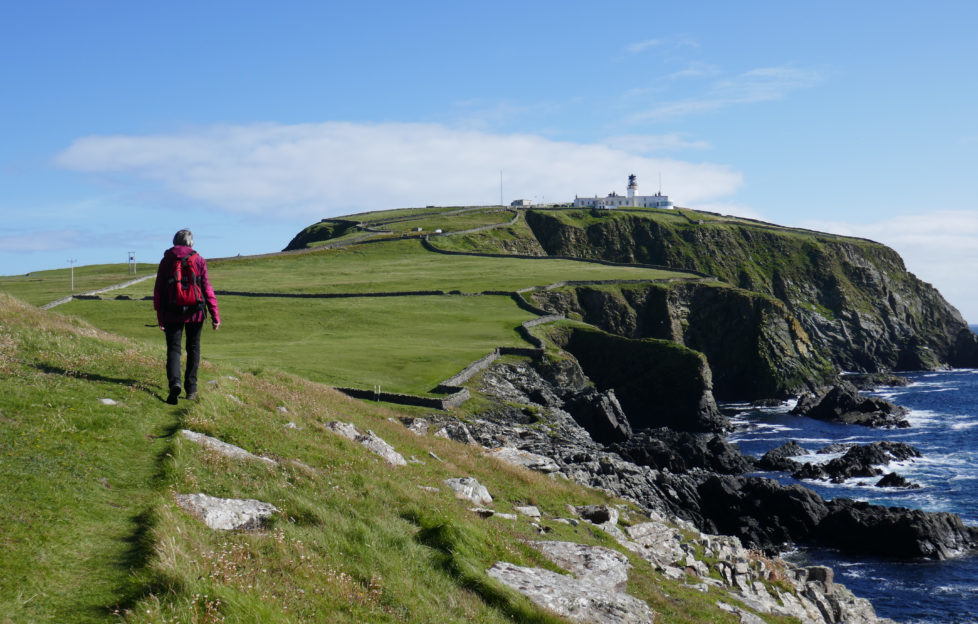 Credit: shutterstock
Let's focus on Shetland and explore this archipelago by foot…
What's not to like about hiking in Shetland? With 2731 km (1697 miles) of coastline, heaps of heathery hills, some amazing geology and so much nature on offer, you won't be disappointed. The islands' landscape is wide open and within easy access. And the highest point is Ronas Hill at 450 metres (1480 feet) – it's a must.
The first thing you'll notice in Shetland is the absence of trees, and while this may seem strange to regular walkers on the Scottish mainland, the lack of foliage makes way for unimpeded panoramic views that every hiker can enjoy.
Virtually all of Shetland is accessible to the walker, and you can't help "bumping into" archaeological marvels as you go along. World-famous structures such as Mousa Broch are obvious, but Shetland has over 6000 recognised archaeological sites dating back over 6000 years, from the Neolithic dwellings to thousand-year-old Viking settlements and the more recent Second World War remains.
Shetland Islands Council have introduced a Core Paths Plan that comprises of many different types of paths that range -. Taken as a whole, the core paths system caters for all types of users – walkers, cyclists, horse riders, people with disabilities, etc. However, not all the routes are suitable for every type of user.
Wherever you go or wherever you walk, you'll see this marvellous archipelago in a new and wonderful light.
For more details visit www.shetland.gov.uk/developmentplans/MapData.asp
Read on and discover another Shetland gem, Beltmont House>>
Subscribe to The Scots Magazine today and discover more of Scotland (CLICK HERE)