The Early Bird Doesn't Always Catch The Worm
---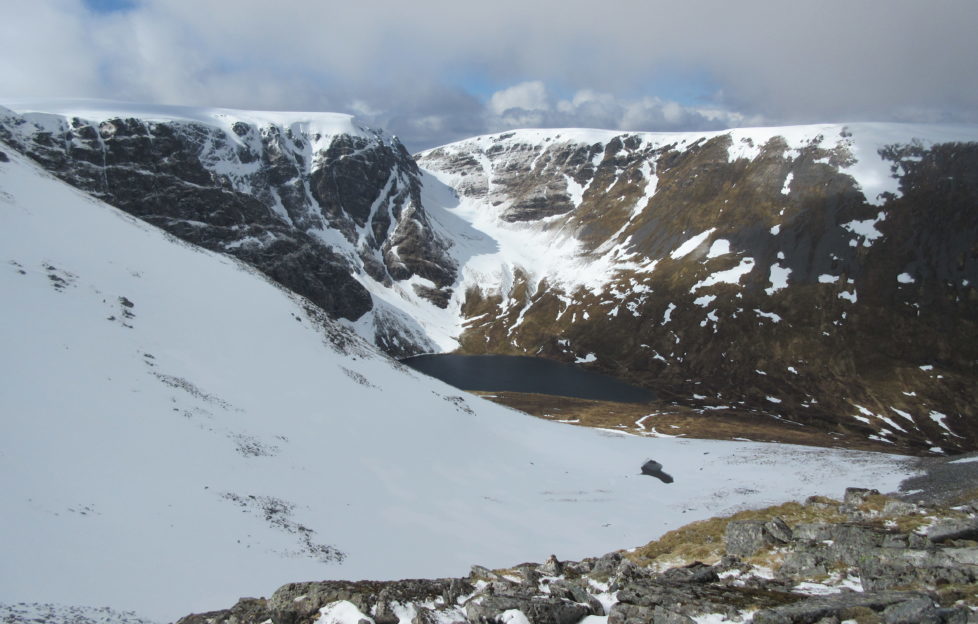 "The Beast from the East" somewhat impeded Alan Rowan's hiking plans to catch the Worm Moon in his Mountains of the Moon challenge
I HAD always feared the third full moon of the year, the Worm Moon, would turn out to be the problem child of the 13. Early March, the first full moon of meteorological spring, when the earthworms appear and the birds take full advantage.
But despite their huge importance to nature's cycle of life, it seems worms have been completely ignored. Sgurr na Boiteag would be a lovely name for a mountain but there doesn't seem to be one anywhere. Finding a mountain link to the likes of a Blue Moon or a Wolf Moon was simple, but a Worm Moon? This would require some different thinking.
I looked at going down the serpent route; snakes, dragons and other mythical beasties that lurk in our lochs. Beinn a' Bheithir at Ballachulish was a possibility, but the avalanche risk in that area was high.
Then there was Carn na Nathrach – the cairn of the adders – a Corbett in the heart of Ardgour, but I would be heavily reliant on a ferry crossing and a high B-road.
I then turned my attention to mountains with strong bird connections. There's a certain logic for a night walk where the early bird gets the worm (moon), so I chose Creag Meagaidh, a mountain rich in bird and insect life.
Unfortunately, the only beastie I ended up seeing was that one from the east. The snow piled up, and closed roads meant there was no chance of going anywhere. Even a short walk down to the seashore in unceasing snow storms failed to render a glimpse of the Worm Moon.
The prospect of a full house was never on the cards. I always knew I would lose one or two along the way.
Still, it would be nice if the Blue Moon on March 31 decided to show face!
Click here for Alan's Mountains of the Moon blogs so far, and
check back in early May for his report from his Blue Moon hike