Edinburgh International Festival – West Side Story
---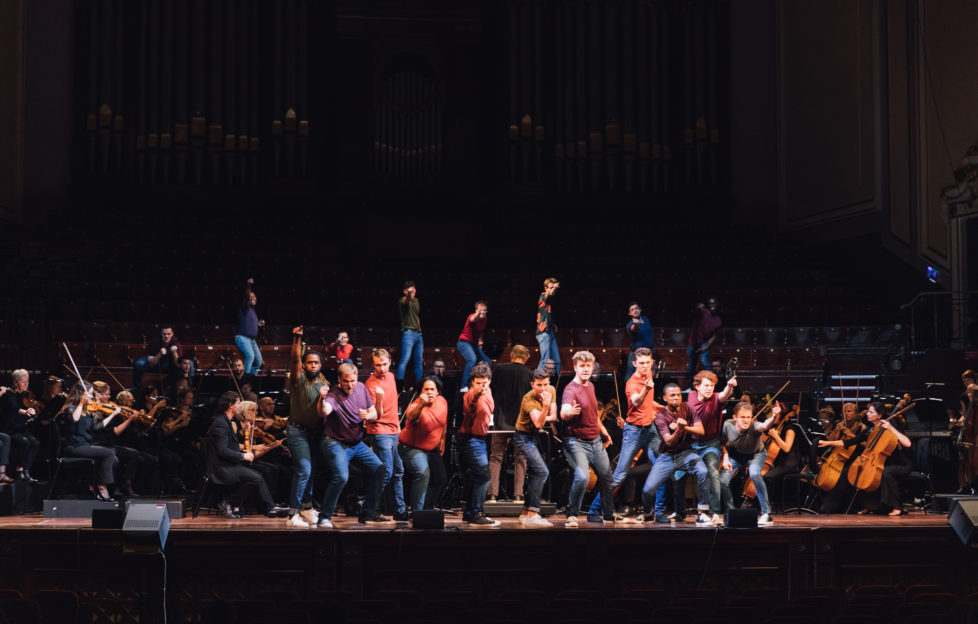 Features Editor, Garry, enjoys a sensational performance of West Side Story that was of standing-ovation perfection at this year's Edinburgh International Festival
My "association" with Leonard Bernstein's West Side Story – if you'd like to call it that – started with the 1961 film version that starred Natalie Wood and Richard Breymer. It was strengthened with the 1998 recording, conducted by Bernstein himself, with Kiri Te Kanawa and Jose Carreras as Maria and Tony. However, I never thought I'd see a performance that surpassed every expectation – and these were high – until the Edinburgh International Festival on Monday night.
This was standing-ovation perfection.
The combination of the Scottish Chamber Orchestra who were totally at home in the hip-hop, jazz and Latin American of the score, conductor John Eliot Gardiner and cast of dynamic youngsters that comprised members of the National Youth Choir of Scotland, American students young professionals made for a performance that makes you run short of superlatives.
The ensemble numbers were played with pin-point accuracy, comings and goings that were in perfect sync. I don't think the back-stage corridors of the Usher Hall have seen such activity in years! Was Officer Krupke my favourite? Very possibly, but it was very hard one to pick.
As for the two main protagonists, the combination of Sophia Burgos (Maria) and Alex Shrader (Tony) was quite mesmerising. They captured both characterisations perfectly and were each excellent in their vocal delivery. One Hand, One Heart tugged at the heart-strings as did Alex's quite beautiful Maria.
The rest of the effervescent cast excelled in everything they did, and that was quite substantial. Their enthusiasm oozed out, and every part and every cameo was performed with the utmost professionalism.
Every last detail was given the utmost scrutiny, from staging – it's amazing how the Usher Hall stage can cater for a huge orchestra and a cast of lively youngsters – to lighting, presentation and music both vocal and orchestral.
Thus, the end result wasn't just polished. It sparkled and gleamed from beginning to end.