The Enchanted Forest 2019 – Cosmos
---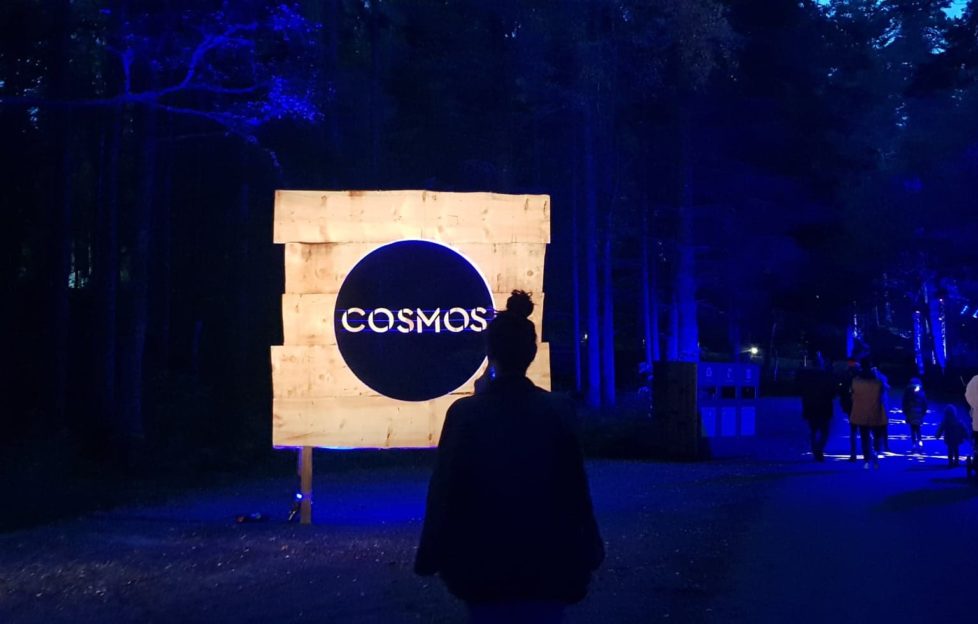 We had a truly interstellar experience at this year's The Enchanted Forest – Cosmos!
GRAB your coat and your camera and open your eyes wide. Scotland's multi award-winning sound and light show is a bath of universal light thanks to this year's fascinating space theme. Anyone fancy a trip to the moon?
Cosmos, has taken inspiration from the vastness and natural beauty of the skies that sit above Loch Faskally in Pitlochry. Therefore, visitors are encouraged to look up and be captivated by the night sky.
Guests follow the light on a winding trail through the woods from one spectacle to the next, some of which are interactive, while others are designed just to make you stop and stare in awe.
As many fans know, the sell-out show has been captivating audiences since 2002. In fact, the event attracts 80,000 visitors each year to Loch Faskally in Pitlochry throughout the month of October.
Set against the stunning natural backdrop of Faskally Wood, organisers The Enchanted Forest Community Trust have, once again, used Scotland's top creative talents in combining state-of-the-art technologies to create breath-taking visuals and a moving soundscape.
Ian Sim, Chairman of The Enchanted Forest Community Trust, said:

"As Scotland's premier sound and light show, we are proud to offer visitors another hugely original experience where people, young and old, can set their imagination alight in Faskally Wood. Our creative team has once again developed an event that will captivate and enchant our visitors this autumn."
Tickets for The Enchanted Forest are selling fast, with many nights already sold out after the box office released over 80,000 tickets.
Bumblebee Conservation Trust, PKAVS and Guide Dogs Scotland (Perth & Kinross) have been chosen as the official charity partners for 2019. These organisations will not only benefit financially but will be promoted throughout the award-winning event's month-long run.
Take a look at our gallery for the event…
This year's Enchanted Forest will run from October 3 – November 3, 2019 at Faskally Wood near Pitlochry
For more information visit www.enchantedforest.org.uk