Our February 2019 Issue Is Out Now!
---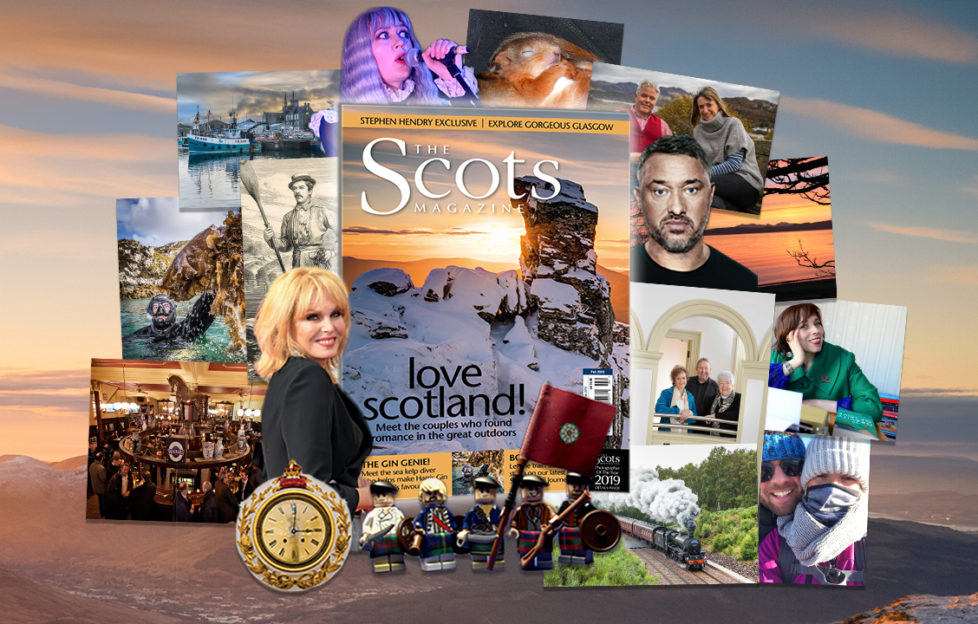 ---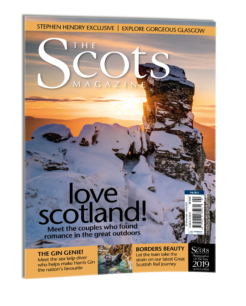 The February issue of
The Scots Magazine
is in shops now!
You can find your nearest stockist by entering 
your postcode here. There are loads of ways to
get it digitally to your smartphone or tablet, too
– just visit the app store, or get a digital subscription.
---

CONTENTS
We have a Wee Blether with TV icon and philanthropist Joanna Lumley
We meet the couples who found romance in the great outdoors
Learn the story behind the enigmatic novelist Josephine Tey
The Great Eight series takes on Her Majesty's Yacht Britannia, berthed in Leith
Nine-page focus on Glasgow, the pride of the Clyde
Glasgow's Kelvingrove plays host to rare drawings from Leonardo da Vinci
Two authors prove that romance isn't dead on our Scottish Bookshelf
Nature expert Jim Crumley tells a hare-raising tale
Polly Pullar talks about being used as a trampoline for energetic Squirrels
Columnist Lisa-Marie Ferla brightens a gloomy February in the Sound of Scotland
See Scotland's past brought back to life with incredibly detailed LEGO models
Exclusive interview with snooker ace Stephen Hendry
Cameron McNeish looks at the folklore and songs inspired by Glen Shee
Get On Your Bike for some easy riding on the Greenock Cut
Carina gets herself into a right strew in this month's Carina's Kitchen
Take a Hike along a classic climb on the Cowal Peninsula
Alan Rowan completes his Munro Moonwalker midnight mission
Win a Highland Campervans holiday worth £500
Find out how you can become Scots Magazine Photographer of the Year 2019
Find out how deep Isle of Harris Gin need to dive for their botanicals
Learn about the Dumfriesshire house that inspired Peter Pan
The life and tragic end of Fife-born King Charles I
Kenny MacAskill looks into how Thomas Blake Glover industrialised Japan
Plus our pick of the best…
The Great Gear Guide, Around Scotland events,
and reviews of the best hotels and restaurants
will keep you right this month.
---

Never Miss An Issue
Of The Scots Magazine.
Save an incredible 40% on the shop price when you subscribe!
Or find y

our nearest stockist

here

.
---