July 2018 Issue Video Sneak Peek!
---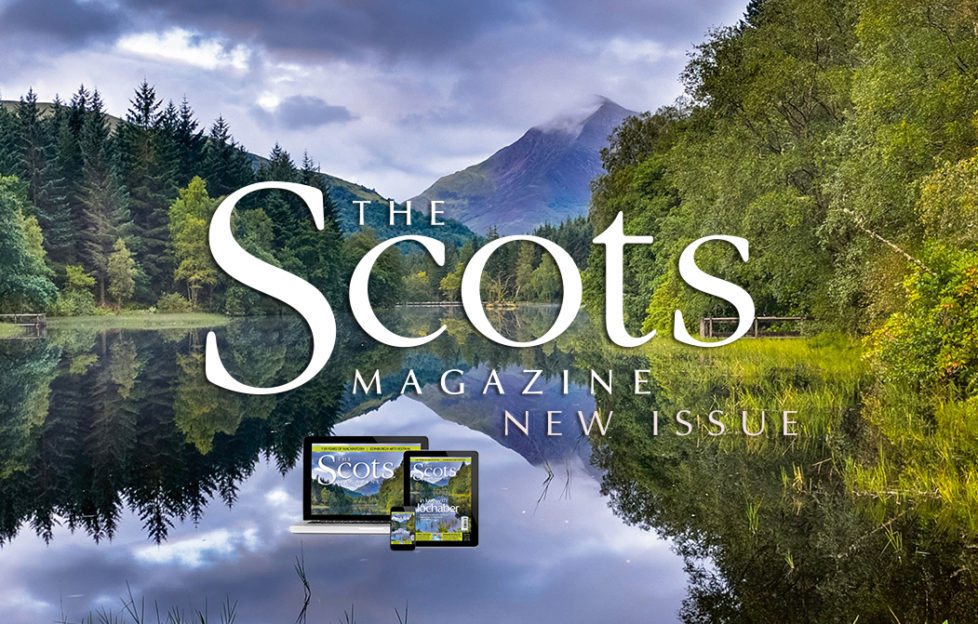 ---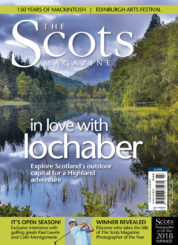 The July issue of The Scots Magazine is in shops now!
You can find your nearest stockist by entering
your postcode here. There are loads of ways to
get it digitally to your smartphone or tablet, too
– just visit the app store, or get a digital subscription.
---
CONTENTS
Enjoy the wonders of the west coast with a spectacular trip from


Oban to Fort William in our Great Scottish Journeys photo feature
Our 9-page Focus On Fort William and Lochaber,
the outdoor capital of the UK
A Wee Blether… with comedian Daniel Sloss
Edinburgh Art Festival is bursting with delights
Jim Crumley finds the sights and sounds of Glen Dochart irresistable
THE OPEN




Don't miss our exclusive interviews with golfers Paul Lawrie and Colin Montgomerie
Explore the marvellous colours of Kellie Castle Gardens
Kenny McAskill investigates the life and times of
lawyer and rebel, Thomas Muir
The latest National Park News from John Mayhew,
manager of the parks' strategy project
A new gallery highlights Kirkcudbright's
place in the history of Scottish art
Make waves and head out nurdle-hunting
Cameron McNeish contemplates dramatic Glen Coe
and the great void of Rannoch Moor
Our spirits expert Euan Duguid finds a
gin revolution in the Cairngorms
Take A Hike in the splendour of the Angus glens around Loch Brandy
…or try a family-friendly cycle along the banks
of the Crinan Canal with On Your Bike
Rediscover Scottish 80s bands
that are coming back into fashion
Polly Pullar meets broadcaster and naturalist Dennis Dick
Fun facts to test your knowledge of Scotland with Q-Aye
Interviews with two authors locked in a world of myth
and make-believe on our Scottish Bookshelf
Our star chef Carina Contini cooks a seafood delight with langoustines
Plus our pick of the best…
The Great Gear Guide, Around Scotland events, and reviews
of the best hotels and restaurants will keep you right this month.

Never Miss An Issue
Of The Scots Magazine.
Save an incredible 50% on the shop price when you subscribe today!
Or find y

our nearest stockist

here

.