Scotland's New White Lady
---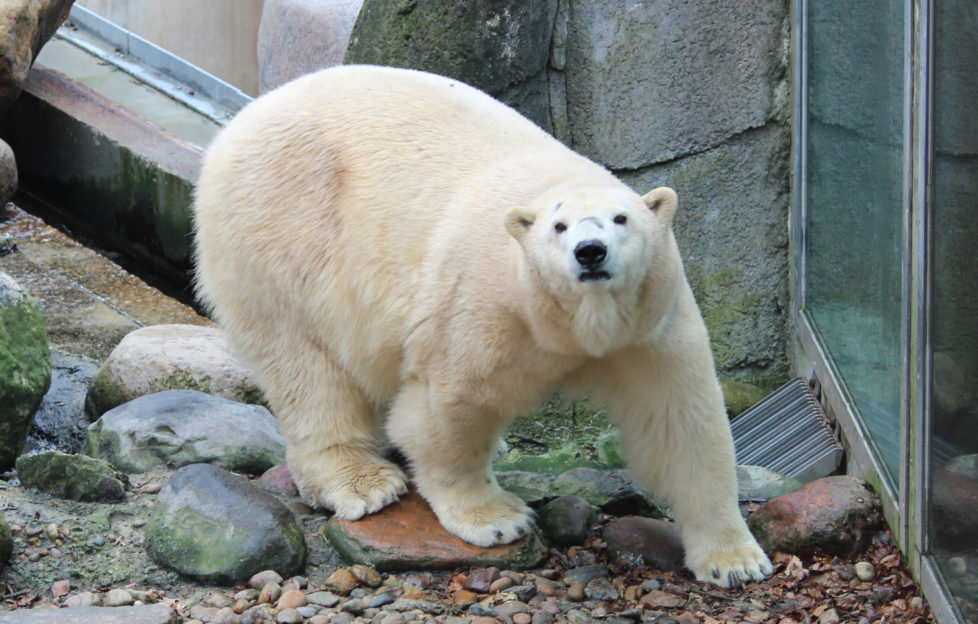 from Highland Wildlife Park - no credit
Meet Victoria, the UK's only female polar bear, who moves to her new home in the Highland Wildlife Park today.
Victoria is travelling all the way from Aalborg Zoo in Denmark to become the only female polar bear in the UK since Mercedes, who was also at the Highland Wildlife Park.
Mercedes died in 2011 at the grand old age of 30 (five years older than the average life expectancy), and the Highland Wildlife Park are eagerly awaiting the new female's arrival to join their male polar bears, Walker and Arktos.
"We are delighted to welcome a female polar bear to the Highlands," affirmed Douglas Richardson, Head of Living Collections for Highland Wildlife Park. "Victoria will need to settle in, but visitors should be able to meet our new arrival in a couple of weeks." 
Once Victoria gets settled, staff at the park hope she will be able to breed with Arktos for the first polar bear cubs to be born in the UK for many, many years.
"The birth and rearing of polar bears cubs will be of real value to the regional breeding programme, help to highlight the plight of polar bears in the wild, and will be incredibly positive for Highland Wildlife Park," Douglas said.
The video below is of Victoria in the Aalborg Zoo. Visitors will get the chance to visit her in her new home in a few weeks.