Five Fascinating Facts – Golden Eagle
---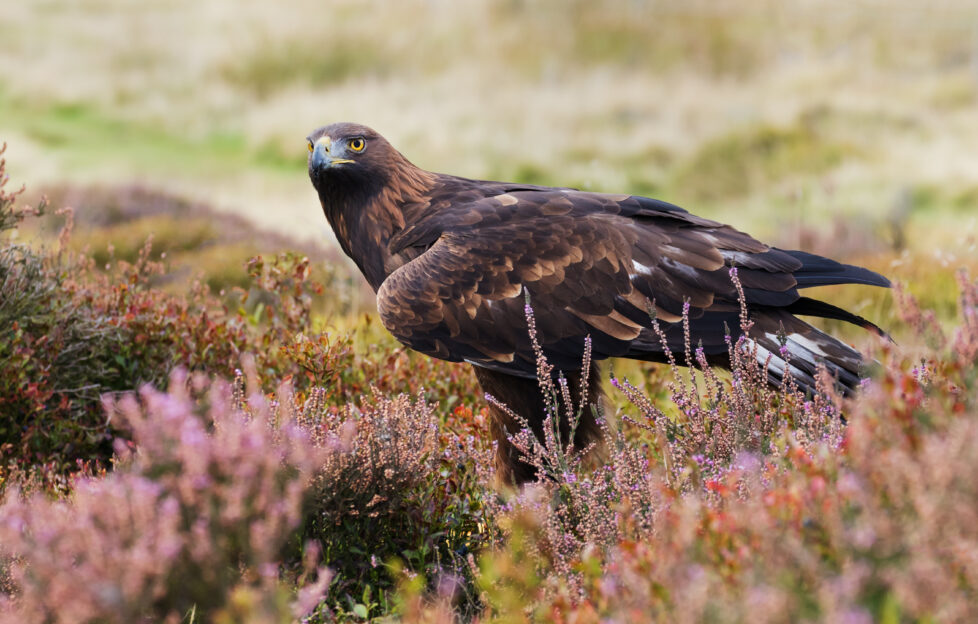 The golden eagle is revered in many countries, and here in Scotland, it's also an incredibly special sight…
1. Scotland hosts all of Britain's golden eagles, just over 500 pairs. They range from Orkney to the Borders.
2. Golden eagles are long-lived birds, and can often have a lifespan of more than 30 years. There is a record of one that lived for 46 years in captivity.
3. The Borders town of Moffat has become Scotland's golden eagle town, reflecting the community interest in the South of Scotland Golden Eagle Project based in the nearby hills.
4. Seton Gordon, Scotland's definitive golden eagle authority, was among the first to observe the bird in some detail. In his last eagle book, published in 1955, he wrote, "It is a long time ago – April, 1904 – since I photographed my first golden eagle's eyrie." Imagine the camera!
5. The golden eagle's wings and tail are only marginally smaller than the rarer white-tailed eagle.
You can read Jim Crumley's Scottish wildlife columns online here, and each month in The Scots Magazine.
Subscribe to The Scots Magazine today for more of Scotland's wildlife  >>