Gem Of An Attraction
---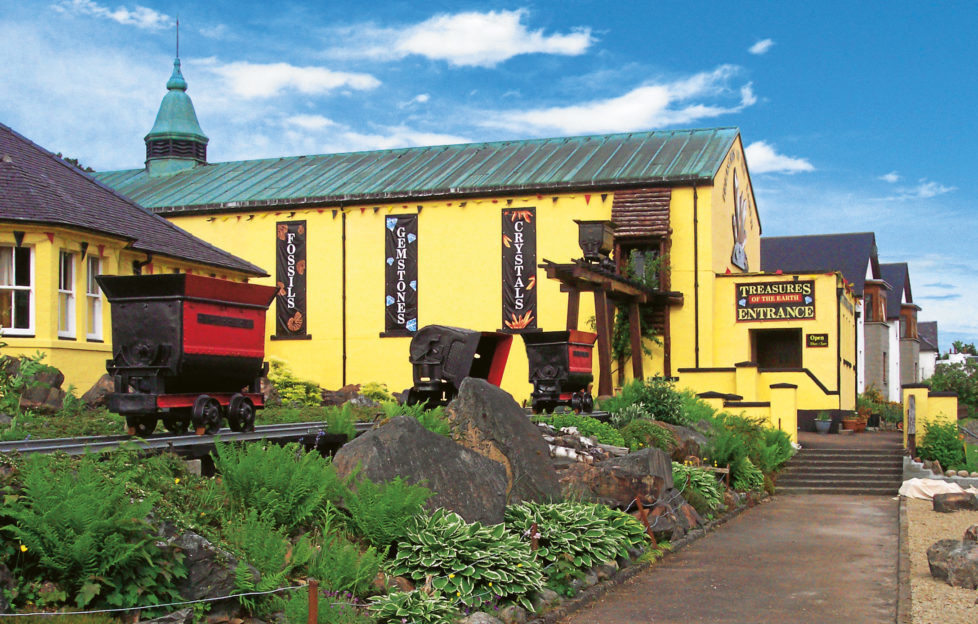 This private geological collection is one of Europe's finest
Once you have turned on to the A830, the Road to the Isles opens up before you.
En route to Mallaig there are many places worth a wee detour or stop-off, including Glenfinnan and the sands of Morar and Arisaig. However, there's one nearer to Fort William that might make a more-lengthy pause in your travels…
Treasures Of The Earth, on the main road in Corpach, is the home to one of Europe's finest collections of crystals, gemstones and fossils.
While Lochaber might be more renowned for its outdoor attractions, this is an indoor fascination that is a must-see. There are some 557 sq m (6000 sq ft) of display space in the main building with many exhibits based on or housed in simulated rock faces.
There are rubies, sapphires, diamonds, aquamarines, opals and garnets that glisten in the gloom. The museum also houses Europe's largest uncut diamond – weighing 11.8kg (26lb).
But it's not all about gemstones. If you have a fascination for fossils, the impression of an ichthyosaurus is bound to impress and if that looks as if would have been a creature not to tussle with, neither is a sabre-tooted tiger whose skull and teeth are also on display.
There are other rocks on display, of the less-glistening variety. One display houses a collection that once formed parts of meteorites while another contains minerals found in the mines at Strontian, a few miles to the south on the Ardnamurchan peninsular.
At their peak, in the mid-18th century, the mines employed 600 men extracting silver, lead and zinc. Going back further – 200 million years – you can marvel at two two-metre (seven feet) tall amethyst geodes.
Normally when you visit places like Lochaber, you marvel at the scenery. Perhaps it's time to marvel at what you can find below the ground, too.
Visit the Treasures of the Earth website
for more information and opening times.
Don't miss The Scots Magazine's July issue for a 9-page Focus On Lochaber and Fort William!