Foraging Fortnight – Mind The Mushrooms
---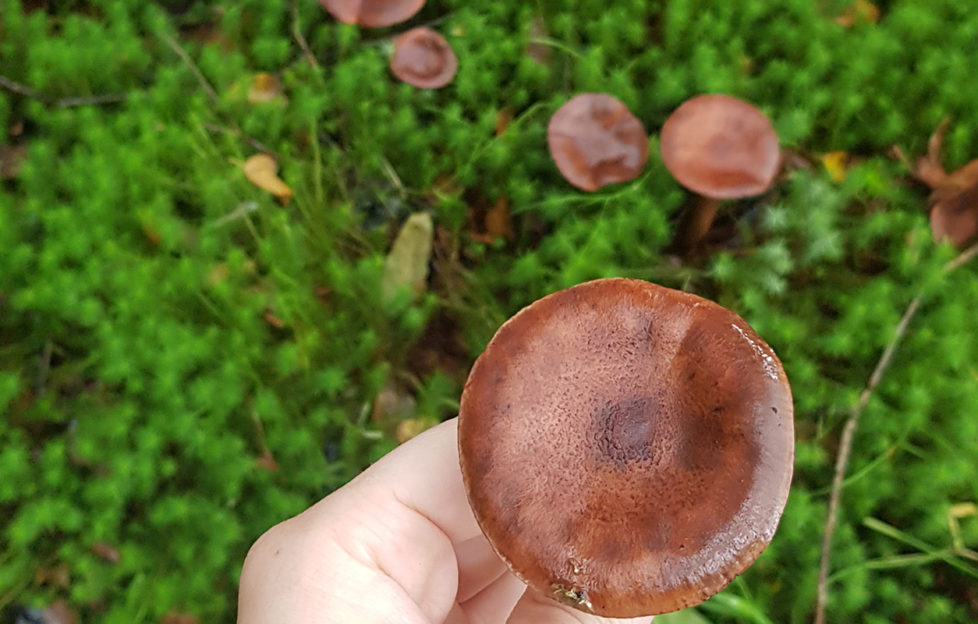 As part of this year's brand new Foraging Fortnight festival, we were invited along to one of the events for an education on wild mushroom foraging…
ARMED with harvest baskets, wrapped in waterproofs and driven by curiosity, our foraging walk began at Gartur Stitch Farm. This family run facility situated in Port of Menteith was the perfect spot for foraging first-timers such as ourselves.
And the lovely Kat Goldin, farm owner and experienced forager, was our guide for the day.
First, we enjoyed a wander down the hedgerow, browsing the surprising variety herbs and berries the side of the road had to offer. Rowan berries, sloe berries, rose hips and, of course, a bounty of brambles were all freely available. And as for our greens, we discovered some minty yarrow, fresh plantain and some delicious sorrel which wonderfully tastes like apple skins.
It was then on to the woods and time for what we'd all been waiting for, the edible mushroom hunt. Unfortunately, the weather had not been great for mushroom sprouting, but we did come across a few patches, mostly encountering mushrooms which lay on the toxic end of the spectrum. 
Take a look at our gallery below:
Scotland has an abundance of fascinating, tasty fungi; however, we're awash with plenty of poisonous species too. Foraging Fortnight recommends that you refer to two or more credible sources, and if you're still unsure conduct a spore print or contact a professional, before ingesting any wild mushrooms. 
Nonetheless, we did managed to bag ourselves some hard to find amethyst deceivers.
It was a surprise to all of us that these otherworldly, purple mushrooms are totally edible. Also, they smell amazing – surprisingly floral for fungi – and taste sweeter than the regular shop-bought kind.
And The Scots Magazine Katrina headed home with a handful of this unusual find and was keen to put them to use. In the end, they made a really fun garnish and an interesting dinner-table story.
For more information on foraging, visit the Foraging Fortnight website
The Foraging Fortnight event will be repeated again in May 2020.