Free Fortnight's Trial!
---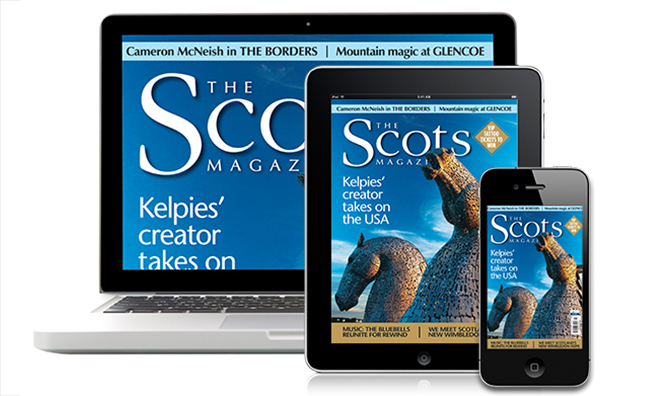 Try the Scots Magazine free for the next 14 days on your PC, tablet and mobile and enjoy the full digital replica of your favourite magazine to read anywhere, anytime you want.
FREE ACCESS
to our entire digital archive
THE LATEST ISSUES
to download on your mobile or tablet
AN EXTRA 25% DISCOUNT
if you choose to subscribe online with voucher code SMGFT
Gaining free access to the Scots Magazine digital edition couldn't be simpler. Follow these simple steps to access your 14 day free trial:
Select "14 Days Free Trial" as your price option
Enter your details and click subscribe
Once you have registered, the latest issue will
open on your screen for you to enjoy.

Read on your PC,
tablet or mobile
 Once you have completed the

registration process above, you can  download the free Scots Magazine App onto your Android or Apple device.
Enter the email address and password that you used

in the registration process to log in and view our entire digital archive on your tablet or mobile.
If you enjoy your free access and don't want to miss out on receiving your favourite magazine every month, subscribe for 6 months or 1 year and we will give you a massive 25% discount off our standard rate.
All you need to do is click here and enter promotion
code SMGFT to get 1 year for only £14.99!
---
Ts&Cs
Terms and conditions
*Offer is available to new subscribers only. Free trial is only available when registering online via PageSuite. 25% discount is only available when purchasing direct from the publisher via PageSuite. Subscriptions purchased through a 3rd party platform (Apple, Google or Amazon) are subject to their terms and conditions. Offer ends 31st August 2016.