Gladstone's Land
---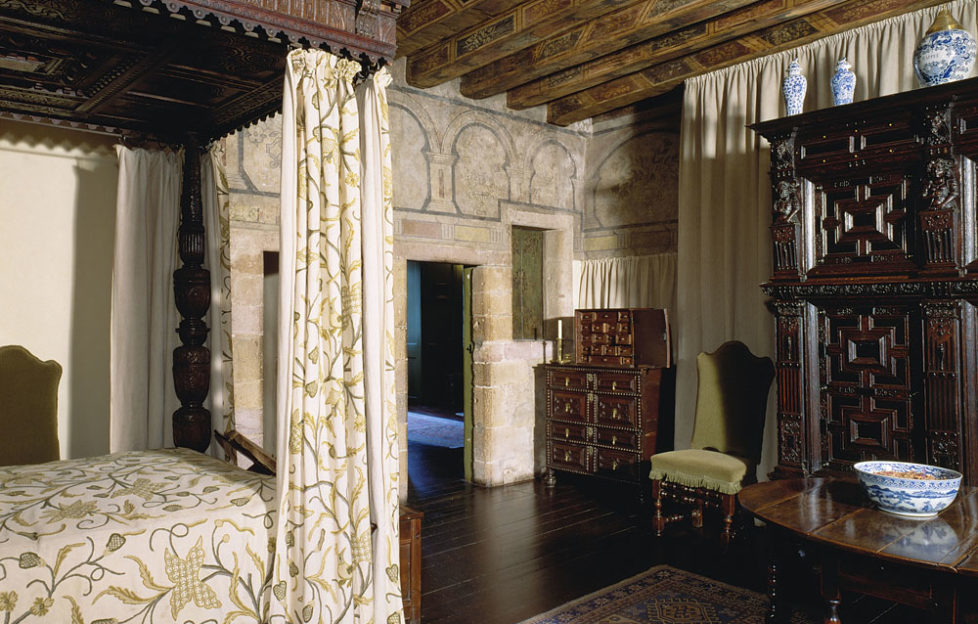 Gladstone's Land, Edinburgh.
Sometimes it's the inconspicuous treasures that, when revealed, shine the brightest.
Edinburgh's Royal Mile suffers no lack of attractions, from the Castle and Holyrood Palace that mark its extremities, to the great cathedral of St Giles and the cobbled wynds in between.
A curious eye, however, might be drawn to the model pigs lying outside one particular tenement building, overlooked by a gilded bird of prey clutching a rat in its talons. These mark the entrance to Gladstone's Land, a fascinating demonstration of high-rise city life through the centuries.
A self-guided tour through the two floors of Gladstone's Land, assisted by exceptionally friendly and knowledgable room guides, is a trip through nearly five centuries of Edinburgh's social, economic and architectural history.
Gladstone's Land is one of the oldest continually inhabited buildings in Scotland's capital.
What Gladstone's Land lacks in size, it more than makes up for in variety, boasting a 17th century 'luckenbooth' for the selling of cloth and household wares, a 16th century kitchen with all the trinkets, an 18th century Georgian room adorned with a spinnet and immaculate Delft pottery – as well as one of the finest original painted ceilings in Scotland.
The building is still used by organisations, businesses and residents today, making Gladstone's Land one of the oldest continually inhabited buildings in Scotland's capital.
While the story presented within Gladstone's Land may seem at first to be primarily a domestic one, there is much to be found of great significance to the story of Scotland.
The "Little Chamber" on the upper level contains the Darien Press, a furnishing once owned by the Company of Scotland that tells the ill-fated story of the Darien Scheme, Scotland's disastrous attempt to establish itself as an international trading power by founding the colony of New Edinburgh in modern day Panama.
The Grand Hall, modest by modern standards, displays a splendid map of 17th century Edinburgh along with photographs of the Royal Mile from the late 19th and early 20th centuries.
Delightful titbits of knowledge are the reward for the inquisitive visitor. Did you know, for instance, that Georgians had to use protective polescreens to prevent their wax makeup from running while they gossiped by the fireplace? Or that the tenement buildings along the Royal Mile were dubbed the world's first skyscrapers? These and many, many more pieces of trivia await inside the gem of a living museum which is Gladstone's Land.
---
Adventurer's Guide
Gladstone's Land lies righton the Royal Mile, near the corner of George IV Street heading toward the Castle.
It's owned by the National Trust for Scotland, and open daily from April 1 to October 31. Be sure to mine knowledge from the room guides, who are chock full of interesting gems and keen to share.
---
Gladstone's Land Facts
Originally dates from 1550
Redeveloped by merchant Thomas Gledstanes in 1617
It's six-stories tall – a skyscraper of its time
Was condemned in 1934
Scheduled for demolition, it was saved and restored by NTS