Glamis Castle
---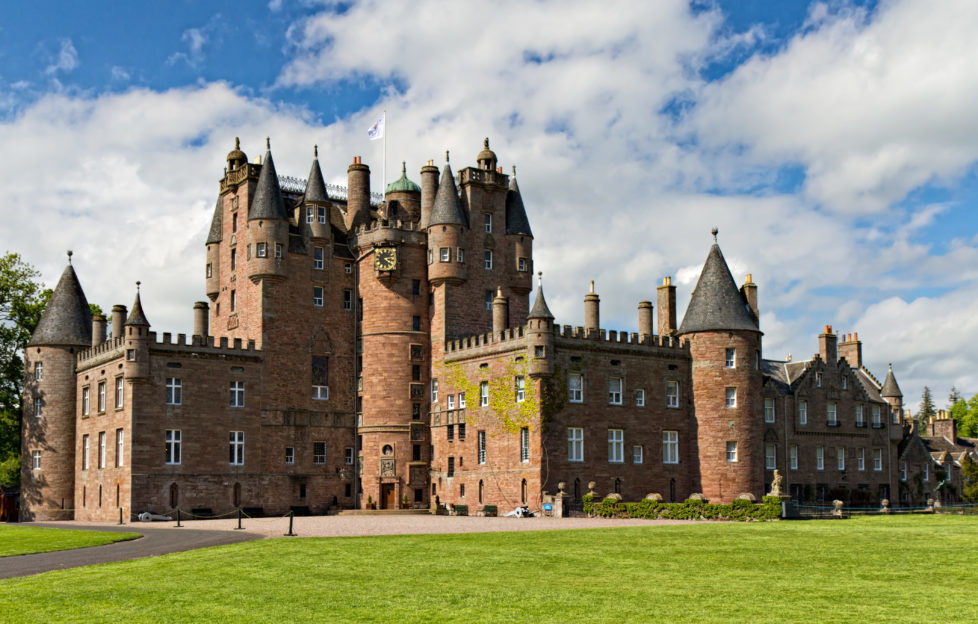 Both a status symbol and a great day out, Glamis Castle has an impressive royal lineage.
Sitting just north of Dundee, Glamis has been a royal castle as far back as 1372. The childhood home of the late Queen Mother and birthplace of Princess Margaret, Glamis gets the nod for me over Balmoral as far as royal residencies go.
Naturally it has a grim ghost story – the Monster of Glamis was by legend a deformed child born here but kept in seclusion all his life and then boarded up in an impossible-to-find room within the building.
Dare you try to find the room?
A Scottish Baronial work of art in its design, Glamis offers excellent guided tours of the lavishly decorated interior while the gardens and nature trails complete a great day out.
Glamis Castle
Glamis
DD8 1RJ
Find out more or search for an adventure near you.