A Dramatic History
---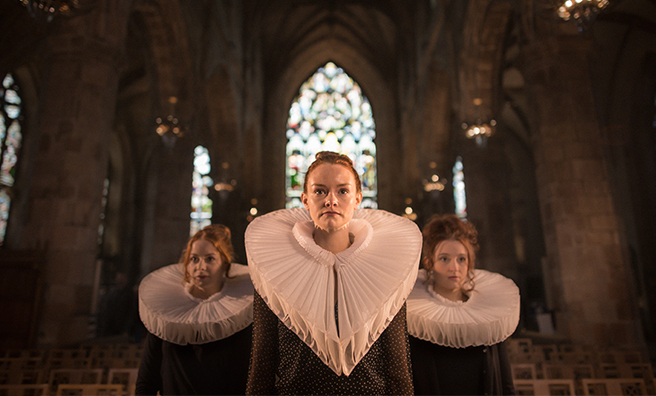 A world premiere for the stage on Mary, Queen of Scots, and John Knox is coming to Edinburgh
Through the fog a ship arrives in Leith docks, Mary Stuart, Queen of Scots steps ashore. She is 18 and on her young shoulders rest the hopes of the Catholic establishment of Europe.
The Nation that receives her has just outlawed her church and its practices. Its leader is the radical cleric and protestant reformer, John Knox. Both believe themselves ordained by God. Both believe themselves beloved by their people. Both were exiled and returned home… but only one can make Scotland their own.
Premiering at Edinburgh's Royal Lyceum Theatre, Glory On Earth, will run from May 20 until June 10.
This is the Lyceum directorial debut for Artistic Director David Greig, as well as a world premiere from Scottish playwright Linda McLean whose work is characterised by poetry, mystery and great emotional depth.
The play stars Jamie Sives (The James Plays, National Theatre of Scotland; Game of Thrones, HBO) as Knox and Rona Morison (The James Plays, National Theatre of Scotland; The Crucible, Bristol Old Vic) as Mary, Queen of Scots.
You can see the cast in rehearsal in the gallery on the right.
Get Tickets!
You can book tickets via The Lyceum website, by calling 0131 248 4848, or, if you're lucky, by winning a pair in the competition below!
This competition has now closed
We have two pairs of tickets to give away for Glory On Earth on Thursday, June 8. Don't miss out on this fantastic production on Scotland's dramatic history in the red velvet, gilded surroundings of Edinburgh's Royal Lyceum Theatre.