John Muir Way Awarded Great Trail Status
---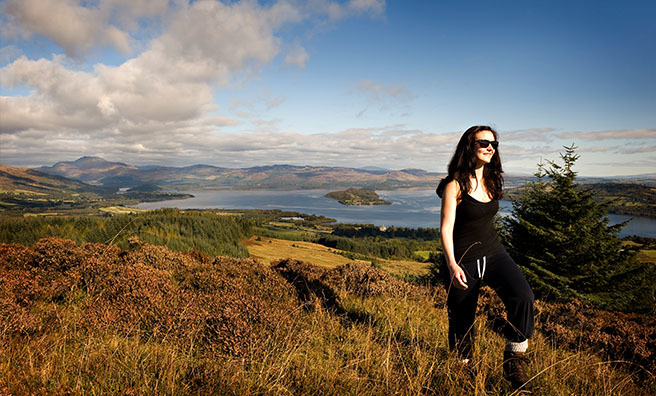 The John Muir Way, running from Helensburgh to Dunbar, has officially been recognised as one of Scotland's Great Trails
Only three years after it was established, the John Muir Way has been awarded this prestigious status by Scottish Natural Heritage.
"We're extremely pleased to recognise the John Muir Way as one of Scotland's Great Trails," said Ian Ross, Scottish Natural Heritage Chairman.
"The coast to coast route is the second longest of our Great Trails and, spanning central Scotland, it is easily accessible for millions of people living here."
The John Muir Way became the 28th route to be given the status, and you can find details of each walking route here.
Opened in 2014 to mark the centenary of the Scots-born conservationist's death, the John Muir Way runs for 134 miles from Muir's childhood town of Dunbar to the West Coast – echoing his personal journey across the country, bound for America.
The Father of National Parks
The John Muir Way also runs through Scotland's first National Park, Loch Lomond and the Trossachs – a fitting tribute to the 19th-century conservationist and father of National Parks, as he has come to be known.
"The John Muir Way is an important part of honouring the work of John Muir as a renowned conservationist," said Keith Geddes, Chair of the Central Scotland Green Network Trust, and visionary behind the route.
"By raising awareness of Muir's legacy we hope to inspire today's youngsters – and Scots in general – to join the fight against climate change and help preserve our planet."
A Lasting Legacy
Muir's letters, essays, and books describe his life's work to conserve the natural work, and in 1983, the John Muir Trust was set up in the UK to preserve and look after some of Scotland's finest wild landscapes in his honour.
The conservation charity owns and cares for Ben Nevis, Schiehallion, Sandwood Bay, Quinag in Assynt, part of the Cuillin on Skye and 3,000 acres on the remote Knoydart peninsula.
Currently the Scottish Campaign for National Parks is calling not only for more National Parks in Scotland, but also for better management of the two we already have – Cairngorms, and Loch Lomond and the Trossachs.