Harvest Moon From The Misty Mountain
---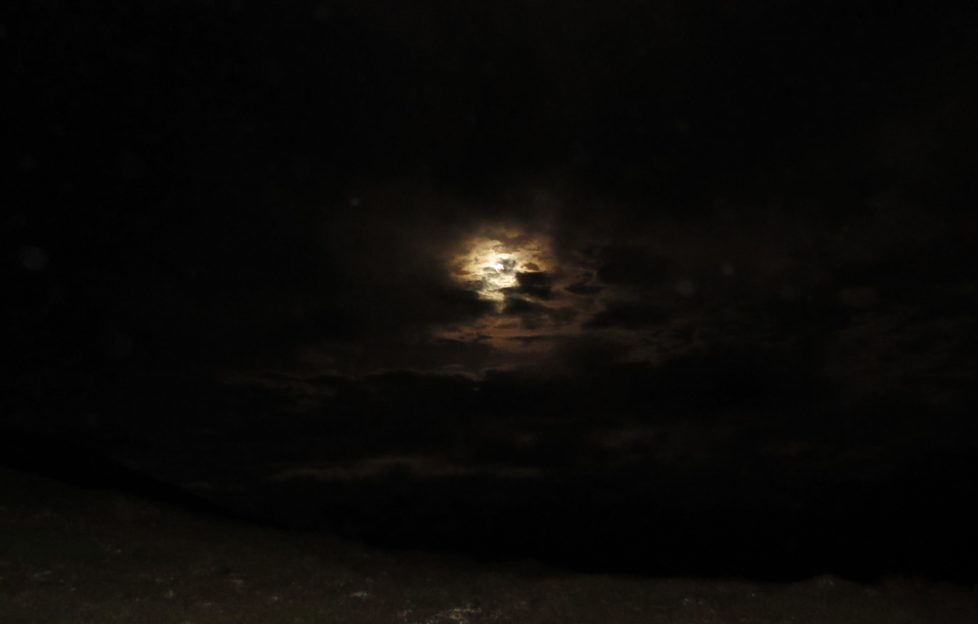 Alan Rowan now only has three hikes to go
on his Mountains of the Moon 2018 mission!
THE mountain of mist lived up to its name, but despite a night that provided merely a fleeting interaction with the full moon, Beinn a' Ghlo was still a realm for the senses.
It's also at the heart of farming country, and thus perfectly fitted a hike under September's Harvest Moon. As a further concession, I was accompanied up the A9 by Neil Young's song of the same name!
This sprawling upland of three Munros can have ribbons of gauze wrapped around its shoulders even on the most perfect of days. Sometimes this can be the very fibre of its beauty, the constantly shifting views, the tantalising glimpses of what lies ahead.
It was an outing to be shoehorned in between storms. The previous week had seen destructive winds that restricted mountain walks in much of the country.
By the time I arrived at Loch Moraig, the moon wa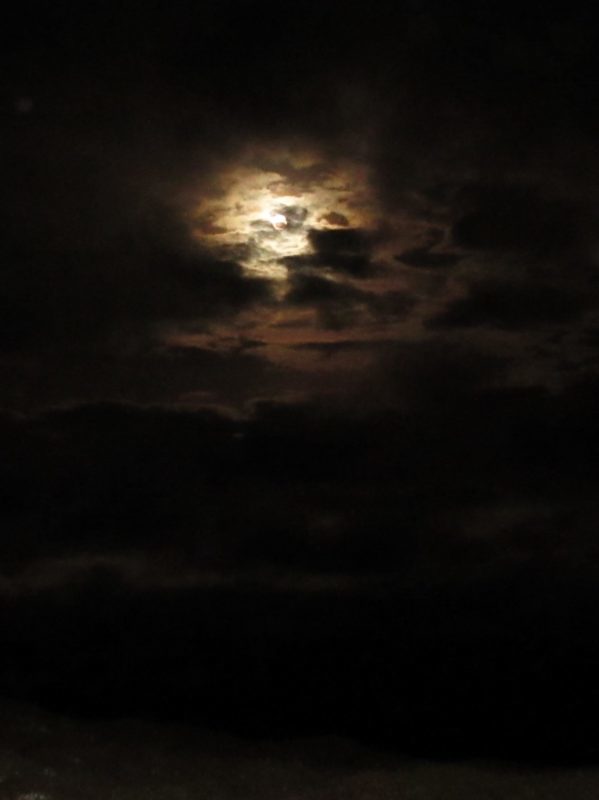 s nowhere to be seen but its influence was evident. The mountains ahead stood out under a mottled grey sky, the track a glowing silver streak while behind the hills were white candy floss towers.
The Harvest Moon peeked through the mists
About halfway up Carn Liath, the moon revealed itself and I was able to walk with the torch off. By the the time I hit the final rise, the temperature had plummeted.
I layered up at the cairn; six top layers, two bottom, a balaclava, hat and hood, winter gloves, socks and boots. It may have been September, but I needed them all.
The walk towards Braigh Coire Chruinn-bhalgain gave me hope, the gloom lifting, the moon poking through again. It was short-lived. The final push was blind, a compass reading the only clue to my destination.
I abandoned any thought of heading on to the third peak. Finding the turn off the ridge would be tricky; safer to head back the way I came. A distant horizontal strip of red proved to be a false dawn, the sunrise hidden by the all-enveloping mists. I sat it out at the cairn for around 45 minutes but in the end my optimism counted for nothing and all I got was a feeling akin to frostbite. It was time to call it a night.

The HarvestMoon expedition was
hike number 10 on Alan's mission
to "bag" all 13 full moons this year.
You can read all of his 2018
Mountains Of The Moon blogs here.