Highland Time Campaign 2020
---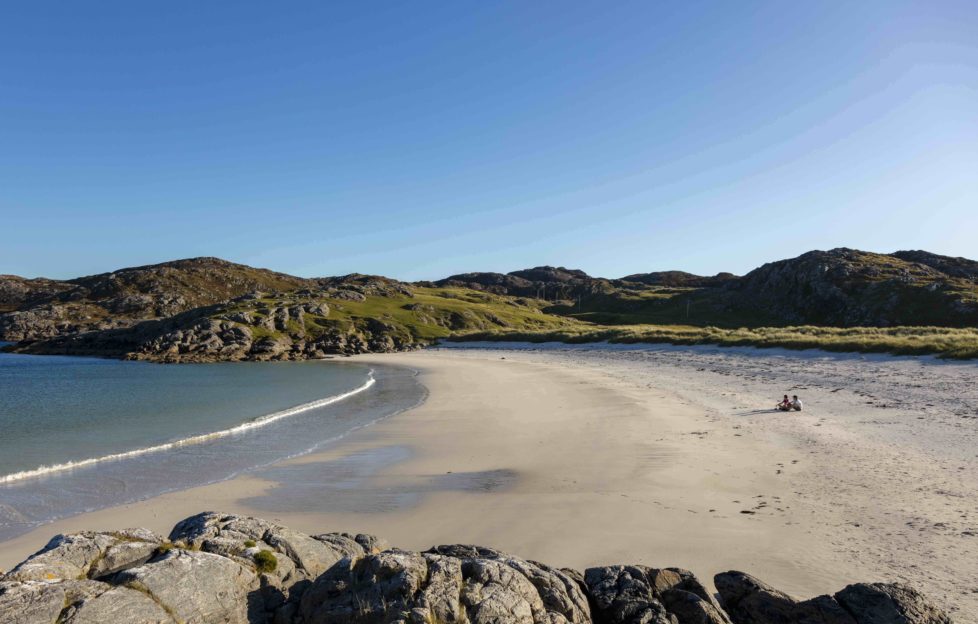 Achmelvic Beach by Steven Gourlay Photography Ltd
We chat more to David Whiteford, Chair of the North Highland Initiative, about the new Highland Time campaign for 2020 promoting slow tourism and eco-travel…
What prompted this new initiative?
A steady growth in tourism throughout the North Highlands. Since the official launch of the North Coast 500 route almost five years ago, thousands of visitors have travelled to the area to enjoy the beautiful scenery, welcoming hospitality, fine food and drink, and first-class attractions and activities in Scotland's northernmost counties.
The launch of Highland Time followed the publication of a major new evaluation report by the Moffat Centre at Glasgow Caledonian University, which found that the success of the NC500 route had boosted the North Highland economy by more than £22 million in 2018 alone.
While our economy is benefiting and our tourist season has been extended, we want the overall visitor experience to take a much slower pace. Our aim is to encourage North Highland visitors to make the most of this precious time by slowing down, stepping away from the beaten track, and travelling conscientiously. We wish to encourage visitors to immerse themselves in North Highland communities, meeting local people, consuming our wonderful food and drink, buying arts and crafts, and attending music events.
If we can persuade people to stay longer we hope they will increase their "spend" locally which will help many tourism related micro-businesses and in turn help grow the North Highland economy
What makes the North Highland region as a prime destination for Eco-travel?
The North Highlands have some of the most wild, rugged and unspoiled scenery in the UK. It is essential to safeguard this beauty for future generations, and we can do this by encouraging travel at a reduced, sustainable, responsible pace.
For increasing numbers of people who'd prefer not to fly to their holiday destinations the Highlands are becoming more accessible by train with the new Caledonian Sleeper and LNER's Azuma trains coming into service.
What bad travel habits do people currently have that this initiative is interested in changing? 
We would like to encourage visitors to increase their dwell time in each area – rather than simply driving through the North Highlands. We'd also like to see visitors taking public transport where possible, and making the switch to electric vehicles, with an abundance of electric vehicle charging points throughout the North Highland area.
We also encourage all users including Motorhomes and Wild Campers to be responsible and "leave no trace."
Some of the onus here is on the tourism businesses here to collaborate more and create multi activity opportunities for tourists that encourage them to stay longer in any one particular community.
How can people get involved? What steps can they take to reduce their impact when travelling?
We will be launching the next phase of our Highland Time campaign early next year, with more information about how visitors can get involved.