Home Screenings of Banff Mountain Film Festival
---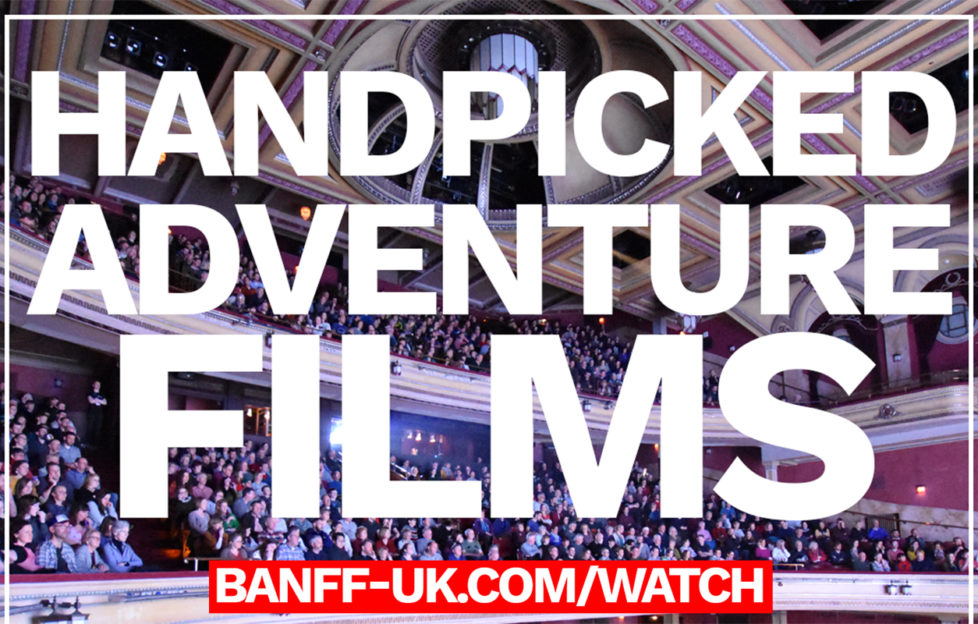 Handpicked adventure films to screen at home as Banff Mountain Film Tour (UK & Ireland) launches collection of home screenings…
NEED some inspiration while we're all stuck indoors? The Banff Mountain Film Festival UK & Ireland tour has curated a selection of epic adventure films so you can have your own adventure screening – from your living room!
"There's nothing quite like catching up with your buddies at a Banff show to get psyched for adventure," says tour director Nell Teasdale. "But while we can't celebrate what we love in person with the adventure community, we can still celebrate it at home – and dream of everything we want to explore, ride, ski, hike, paddle and experience once we get back outside."
Every Wednesday the UK & Ireland Banff team will choose a collection of films previously unseen on the tour to share with viewers, with the first week's films ranging from base-jumping in Tasmania to trail running State-side. There's even the chance to win a free Banff Buff as well!
"Grab the popcorn, make a brew, get your mates watching at the same time (in their houses), flick on the surround sound and settle in for a night of inspiration," says Nell. "We hope you enjoy the show!"
To watch the Banff tour's selection of 'home screening' adventure films, visit www.banff-uk.com/watch
The remainder of the Banff UK & Ireland tour has been postponed. New dates will be announced soon. For more information keep an eye on the UK & Ireland tour's social media pages, or visit www.banff-uk.com