In Jamie's Footsteps . . .
---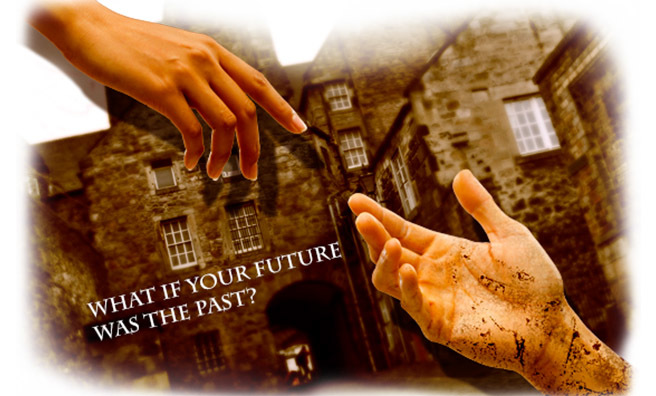 Image courtesy of Mercat Tours, Edinburgh.
Hit American TV show Outlander has truly put the spotlight on Scotland – and now walking tours have been launched to explore the country that inspired the series.
Based on the series of novels of the same name by Diana Gabaldon, Outlander follows the story of WWII nurse Claire Randall as she is transported back in time from her native 1946 to the 18th-century heart of the Jacobite rebellion.
She meets (and falls for) Highlander, Jamie Fraser, who guides her through the barbaric, alien world she has landed in – and to iconic Scottish landmarks such as Doune Castle, re-imagined with 18th-century fortifications as Castle Leoch, the fictional seat of Clan Mackenzie.
Many of Outlander's filming locations are open to the public, and several tours have been put in place to allow fans to explore the setting of the historical drama.
The Edinburgh Outlander Experience: What If Your Future Was Your Past? takes a journey through Jamie Fraser's Edinburgh in a historical tour exploring the film locations and places referred to in the series, accompanied by true stories of the Jacobite rebellion, and the real taverns referred to in the books.
Lasting two hours, the tour takes in Edinburgh Castle, the narrow winding closes of the old town, Canongate Kirk (where Colum Mackenzie met Claire and Jamie for the last time), the site of the Tolbooth Jail, and the famous World's End tavern.