Your January 2019 Issue!
---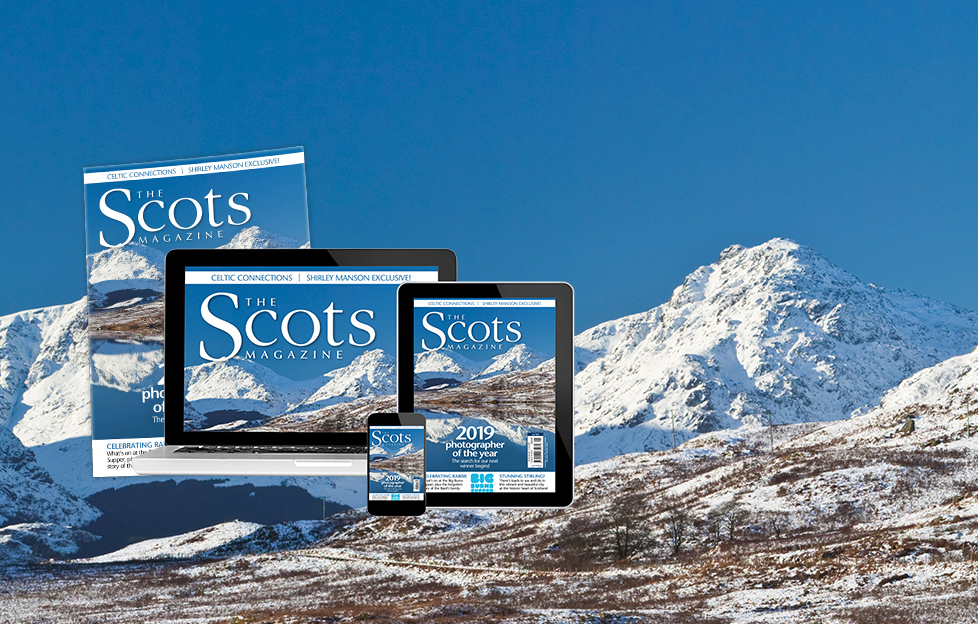 ---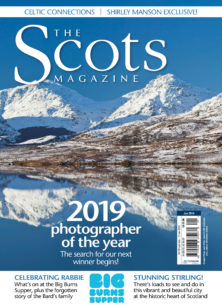 The January issue of
The Scots Magazine
is in shops now!
You can find your nearest stockist by entering 
your postcode here. There are loads of ways to
get it digitally to your smartphone or tablet, too
– just visit the app store, or get a digital subscription.
---

CONTENTS
Enjoy the first in a new photo series on
Scotland's railway lines, starting with Perth to Inverness
We catch up with Frank Turner about performing in Scotland
Explore Dumfries' Big Burns Supper,
an 11-day celebration of the Bard
The Great Eight museum and historic building series takes on Summerlee Museum of Scottish Industrial Life
Nine-page focus on Stirling, the Gateway to the Highlands
A-Z of Great Scots: philanthropist Isabella Elder
Find out how one Glasgow-based animation firm became a world-leader
Nature expert Jim Crumley looks at the effort a gannet goes to for a fish supper
Head off-piste and uphill for endless thrilling possibilities
Author Louise Welsh chats to us about her latest collaboration with Scottish Opera
Explore the fine walking and even better views on offer in the Borders' Glentress
Exclusive interview with Shirley Manson
Cameron McNeish presents a touching tribute to friend and former Scots Magazine contributor, Rennie McOwan
Challenge yourself to get On Your Bike in the hills of Golspie
Carina's Kitchen shows off the perfect home-made fish and chip supper
Whisky expert Euan Duguid looks ahead to the
Spirit of Speyside Whisky Festival
Learn the fascinating story behind Edinburgh's
historic One O'Clock Gun
We launch our 2019 Photographer Of The Year competition
Learn about why Scottish tartan is taking Japan's fashion industry by storm.
The Scottish National Gallery's once-in-a-year exhibition of the works of JMW Turner returns
Polly Pullar takes care of a family of four orphan squirrels
Music preview of this year's Celtic Connections
Kenny MacAskill looks into the history of Rabbie Burns, his parents and his siblings
Plus our pick of the best…
The Great Gear Guide, Around Scotland events,
and reviews of the best hotels and restaurants
will keep you right this month.
---

Never Miss An Issue
Of The Scots Magazine.
Save an incredible 40% on the shop price when you subscribe!
Or find y

our nearest stockist

here

.
---