Keela Youth Munro – Review
---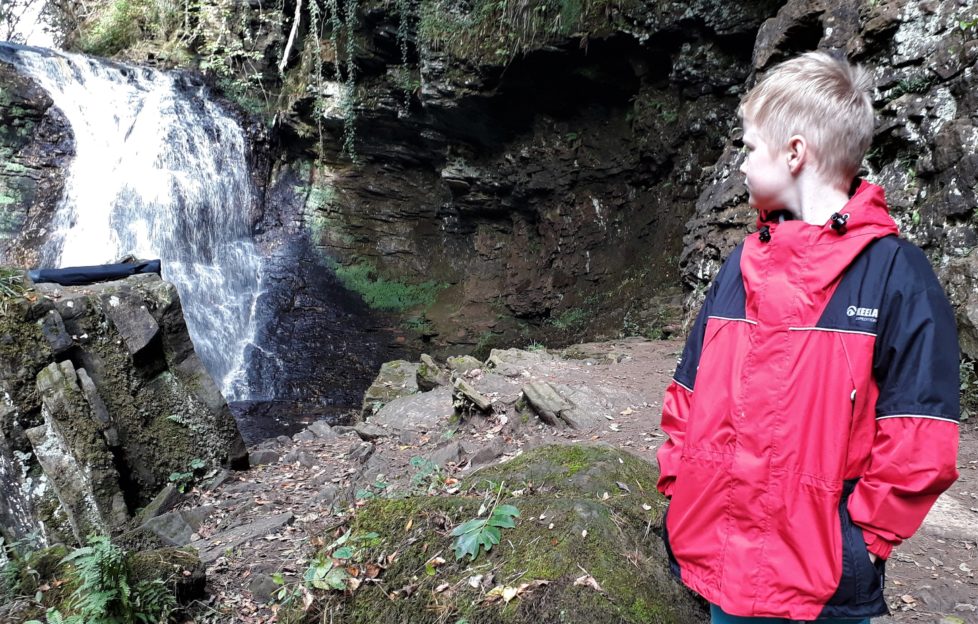 Brand: Keela
Price: £111.96
Star rating:

CLEVER design, innovative materials and the ability to withstand gales are a prerequisite when it comes to making top-rate jackets. But for a nine-year-old, "toasty pockets" can be the clincher when deciding whether it is any good or not.
This Keela Youth Munro really is top notch. It has a well-fitting hood that doesn't fall in front of the eyes to a zipper and storm flaps which don't choke a little one when the weather gets tough.
We tested it out on a walk up a rocky gorge one windy day. Keeping children going through fierce, biting winds can be a struggle. The aforementioned fleece-lined pockets did help at the start but once the hands were out of them, the Velcro cuff fastenings kept out any draughts.
An obligatory sweet treat – flapjack – boosted energy levels and allowed a proper test to begin. My nine-year-old clambered up mossy rocks, fell over tree roots and brush along the side of rock walls when there was a "dizzying drop" to walk past. The jacket passed with flying colours, even if some of them were obscured by mud and grime. However, it is machine washable and can go in the tumble dryer, something all parents will appreciate.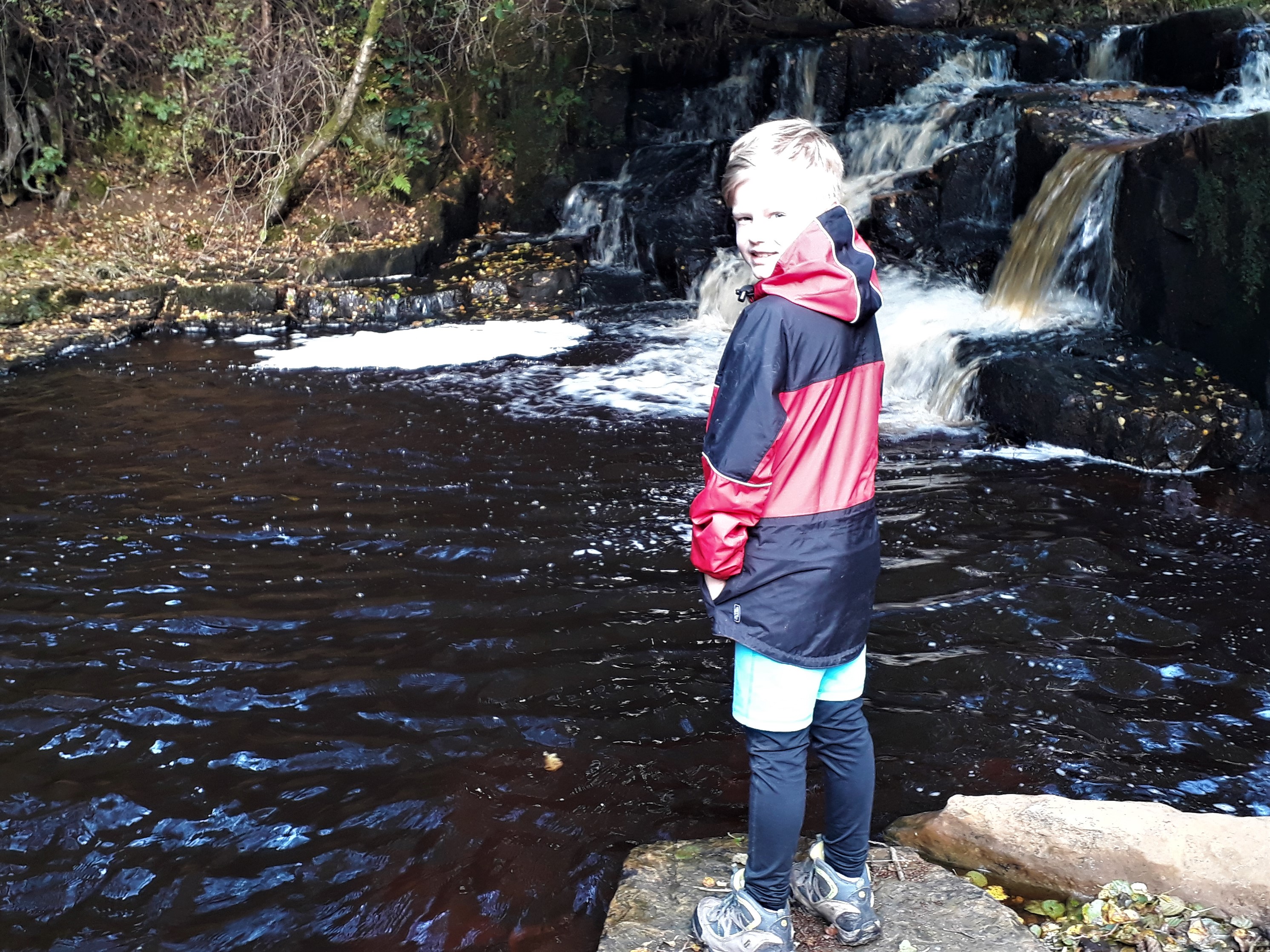 There is also a security pocket and a couple of chest level pockets which means it is more than a shell and a properly functioning piece of kit. I was not quite sure what a nine-year-old would use the security pocket for. It turns out special 50 pence coins and badges!
Keela have a good track record of producing durable outdoor gear. You only have to look at the number of countryside rangers who are kitted out with the brand. This jacket uses SDP (System Dual Protection) technology which is a two-layer concept that manages inner condensation accumulating inside clothes during wet and cold conditions. For that reason, it can equally be used day to day when the weather is grim.
And for my nine-year-old the red and black design of his jacket is highly appropriate as it matches the colours of his rugby club, and school.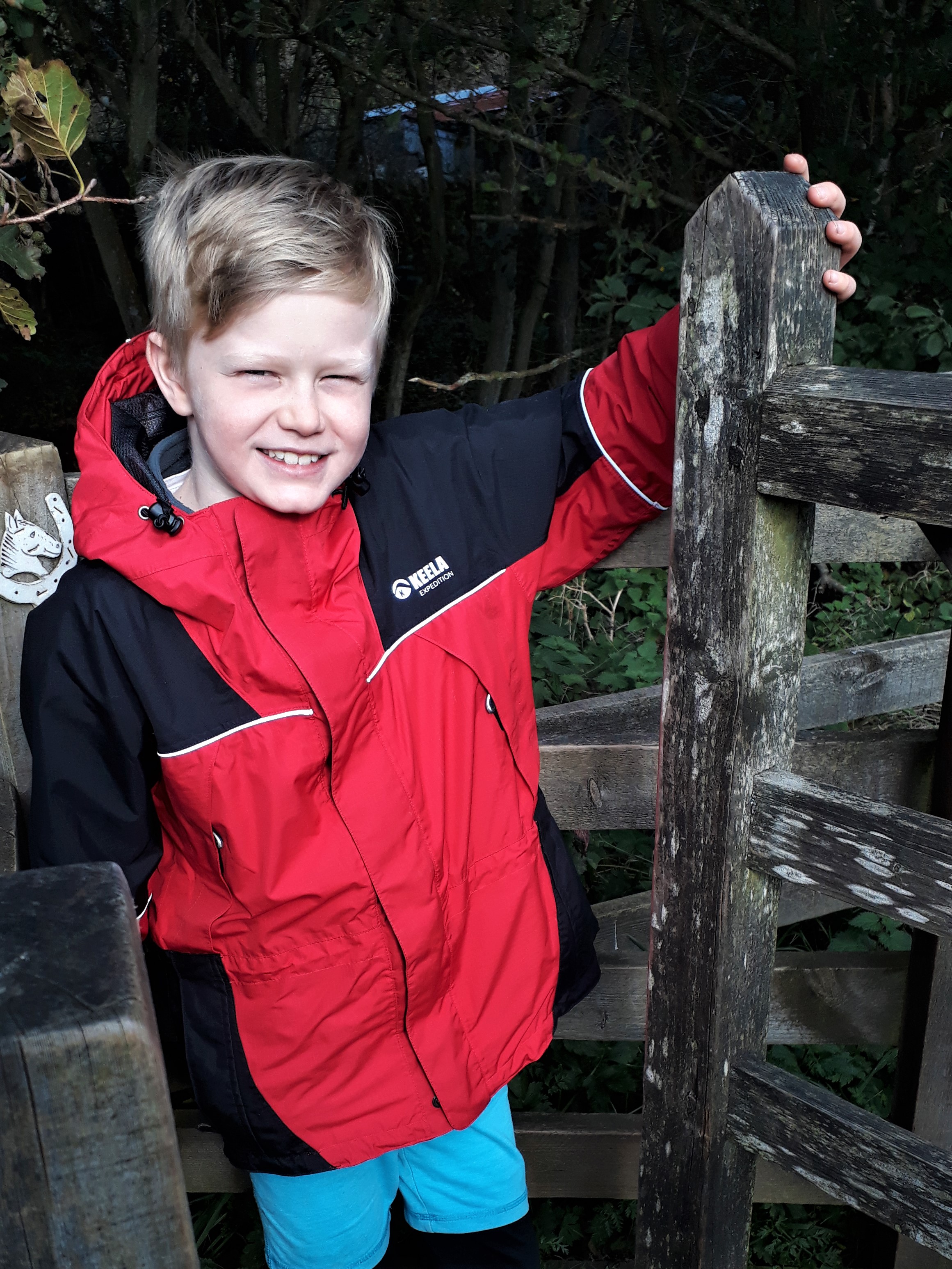 Favourite Feature
The "toasty pockets" – keeping children happy is key to getting them to keep going in the outdoors, and sometimes that means a little comfort.
Least Favourite Feature
The zip, while good at keeping the weather out, can be fiddly for littIe fingers and some adult help can be needed until they get used to it.
Purchase the Keela Youth Munro jacket here…