The Legacy of the Ryder Cup & The Glasgow Commonwealth Games
---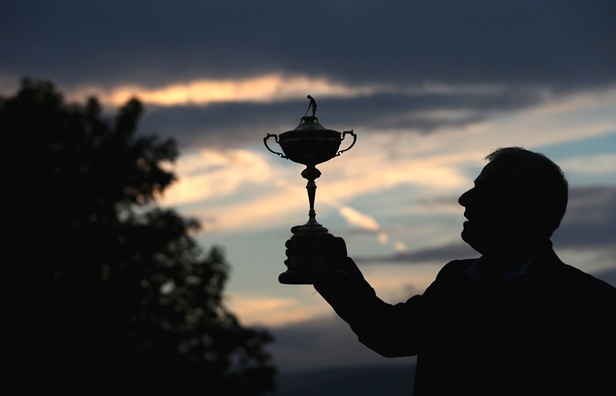 The Ryder Cup 2014
As the traffic cones are removed from the M9, the giant floodlights are turned off, the camera gantries shrink back into their very large carrying cases, the marquees are taken down and the world's media move onto their next sporting occasion, Scotland continues to bask in the pre-Ryder Cup glow.
After the resounding success of this summer's Commonwealth Games, when over a billion people watched the Opening Ceremony, the triumphant return of the Ryder Cup to Scotland, with over 450,000 visitors to Gleneagles each day and a tournament which went without a hitch, Scotland's now on the must-book list for all major sporting, cultural and business events.
"Scotland has proved it's the perfect stage for events," said VisitScotland chairman Mike Cantlay. "The Ryder Cup and the Commonwealth Games have been winners for Scottish tourism, putting Scotland on the map like never before and building a confidence that will affect tourism businesses for ever."
As well as being an unprecedented opportunity for tourism and the immense amount of 'free' advertising generated by the shots beamed across the world from the Commonwealth Games and the Ryder Cup, both events provided lasting legacies to Scotland.
"The sporting legacy of The Ryder Cup is already secured through ClubGolf," said Shona Robison, Scottish Government Cabinet Secretary for Commonwealth Games and Sport.
"By 2016, nearly 500,000 children will have been given the chance to try golf, while ClubGolf activity also took place during The Junior Ryder Cup at Blairgowrie, the first time in Europe the event has been held in the same host country alongside the senior competition."
As a result of the Commonwealth Games, more than 50 national legacy programmes have been established. "Legacy is about providing opportunities for some of the most disadvantaged in our society, those who may not have had the opportunity or life chances to hope and aspire for more," continued Ms Robison, whose constituency is in Dundee.
"There is already a substantial legacy from the Games in Dundee, with six community sport hubs operational, three projects receiving Active Places funding to upgrade or provide new sporting facilities, while a new Regional Performance Centre is set to come to Dundee through Sport Scotland's Facilities Fund.
"Sport is a fantastic way to get active and, as demonstrated by the spectacular success of the Games, it has the ability to engage and inspire the young and old, from grassroots through to elite performers."
Thanks to www.s1jobs.com