Mary, Queen Of Scots: The Cursed Crown – Edinburgh Dungeon Review
---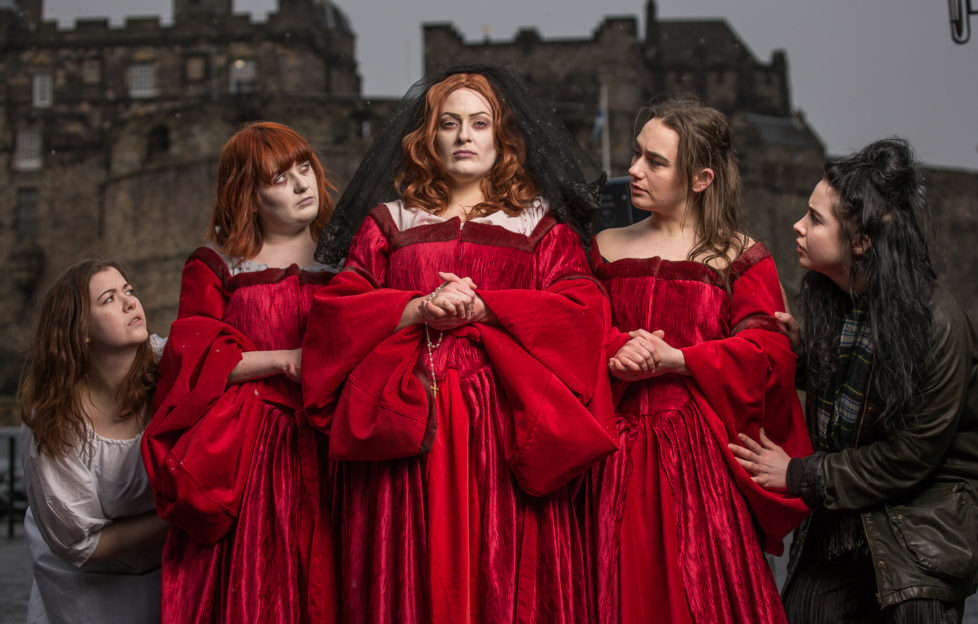 Is Mary, Queen of Scots: The Cursed Crown as Edinburgh Dungeon frightfully good or just plain frightful? Gayle Anderson finds out
It was frightfully nice of The Edinburgh Dungeon to invite us along to check out their brand-new Mary, Queen of Scots: The Cursed Crown show which runs from January 26 –  March 31.
With better timing than Mary's axe-wielding executioner, The Edinburgh Dungeon has added The Cursed Crown to the 70-minute long tour just as cinema-goers around the country flock to see a new film based on the doomed monarch's life.
The award-winning underground attraction employs a troupe of 40 professional actors and now all 15 of the female cast are on a royal rota. So they'll take it in turns to give haunting performances as the wretched ruler.
So just how scary is Mary? The result of three months of historical research, costume and set design, bosses at the Dungeon have given the attraction a score of five skulls. That means it's not for the faint-hearted and I'm afraid to confess that Mary wasn't the only one losing her head in there!
The Experience
Feeling our way along a pitch-black corridor, we suddenly found ourselves in a creepy, cobweb-covered room in Loch Leven castle. It's one of the many gruesome gaffes Mary was held prisoner in over a period of 19 years and the setting for this captive audience to be treated to a truly horrible history lesson. In a story more complicated and depressing than an Eastenders script, we learn of the dastardly plots hatched by her closest aides. How her third husband, Lord Bothwell, is said to have conspired in the murder of her second, Lord Darnley. How Mary was accused of colluding in an assassination attempt on her cousin, Queen Elizabeth. So far, so spine-tingling. Then – cut to her execution…
I make no bones about it, the sinew-sawing sound effects at this point are not for the squeamish! Just as our petrified posse think it might be safe to 'head ' for the exit we're told to wait. The Queen's restless ghost, trapped for all eternity in Loch Leven castle, is going to grant us a royal audience.
Was it just me or did the room temperature plummet faster than the Grassmarket Gallows at this point? Quicker than you can scream, 'Help! There's a poltergeist!' strange things begin to happen. How are those objects moving by themselves? Why is the room shaking? Who's going to repair those shelves? Let's just say there IS a scarier Lady In Red than Chris De Burgh's version.
My Rating
This was the squeal deal and a great addition to the Edinburgh Dungeon tour. Just check out this photo of myself (right) and my partner Esther (left) having the fright of our lives!
Tickets are on sale now with a discount of 20% for those who book in advance online.