Music And Mountains At Glenmore Lodge
---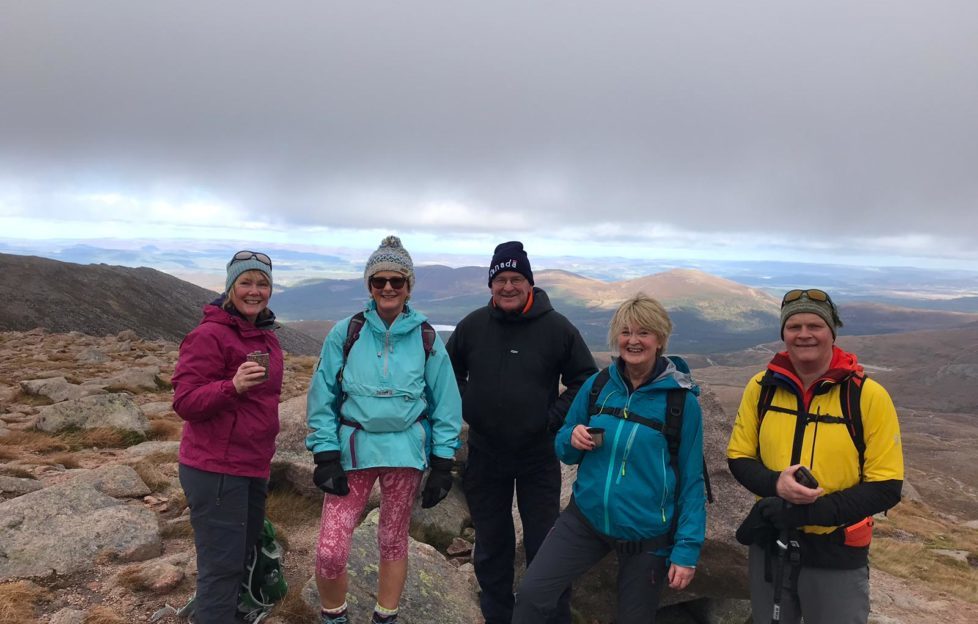 The hills weren't alive with the sound of music, but the glen certainly was!
Mind you with the trio of ladies I teamed up with on Glenmore Lodge's Music and Mountain weekend, music could easily have been in the Cairngorms' air. All three are members of the Dunfermline Choral Society, and were looking forward to the music part of the event – a ceilidh and singalong in the Lochain Bar on Saturday night.
This past weekend was the first of this new initiative at Glenmore Lodge, and I hope it's not the last. This inaugural event was were only four participants – myself and the trio of Linda Rae, Morag Martindale and Jill Pritchard – a good time was had by all.
It's on occasions like this when you meet like-minded folk and a bond seemed to develop quite quickly. Mind you, a day on the northern corries of the Cairngorms when visibility is excellent and the weather favourable is conducive to breaking any barriers.
First – The Mountains
After some discussion with Kev Rutherford, our guide for the weekend, we decided to head up the Ben Macdui path to the plateau. The cloud was low-ish, but the wind was minimal and there was ample time to take photos, admire the views and generally commune with the hills.
Braeriach looked magnificent, as did Lochnagar. The clouds parted at just the right time for a great view down the Lairig Gru. The ensuing trek over the tops of the corries and down the side of Coire an t-Sneachda was one of the best days I've experienced in the Cairngorms – and there have been quite a few!
Cue The Music
A leisurely descent took us back to Coire Cass and the Lodge minibus. We returned to Glenmore Lodge to reflect on a great day in hills on a great evening in the bar. And it was just that!
Rachael Campbell was both an excellent fiddler and prime motivator in getting those assembled to enjoy an impromptu ceilidh. Move the pool table, open up the partition and voila, a dance floor ideal for anything from a military two-step to a full-blown Orcadian strip the willow. Even after a hard-ish day in the hills, it's amazing how a hidden supply of energy suddenly becomes apparent!
The forecast for the next day wasn't good, so we decided on a lower-level walk. We headed to long to Ryvoan bothy and back up and over through the Caledonian pine forest above Lochan Uaine.
We headed back to the lodge for a cuppa before the ladies departed. This left me and Kev to hop up to the viewpoint in the Craigellachie Nature Reserve over Aviemore. I use the word "hop" quite loosely. My legs were beginning to complain. It was all that dancing! Honestly!
Great weekend. Roll on the next Music and Mountain get-together at Glenmore Lodge!