Our Buried Bones
---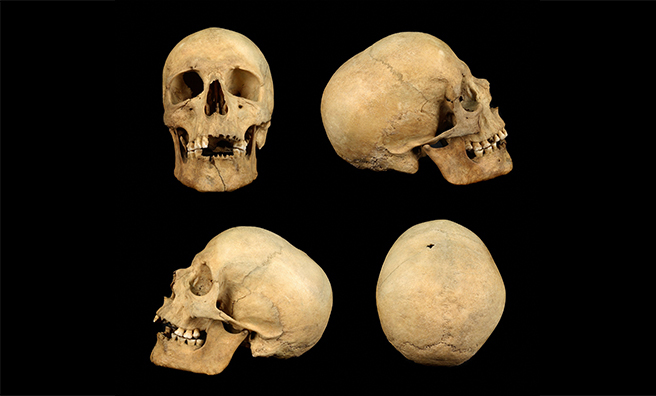 Discover the health and history of our ancestors in a UK-wide tour this summer.
Excavations have uncovered burial grounds across the UK, ranging from the Neolithic period through the Iron Age to Roman London and up to the 19th century.
Wellcome Collection and the Museum of London have collaborated to unearth the stories behind the bones from burial grounds across the UK, and to find out how these people would have lived.
In-depth analysis by experts has provided insights into the health and history of each individual, helping to bring to life the stories that have long been hidden beneath the ground.
Skeletons: Our Buried Bones will see skeletons from the Museum of London's extensive collection go on a UK-wide tour for the first time.
The tour starts at The Hunterian at the University of Glasgow, where they will be displayed alongside skeletons from burial grounds in Scotland.
Life Across The Centuries
The skeletons on display in Glasgow reflect a rich and varied past, with individuals coming from diverse locations, both geographically, socially, and from different periods of time.
"Spanning thousands of years and from opposite ends of the country and social scales, the bones of these individuals offer us a rare and special glimpse into history," said Emily Sargent, curator at Wellcome Collection.
The Scottish skeletons range from a Neolithic individual from Tiree to a possible murder victim from Medieval Perth.
Accompanying the exhibits are photographs by Thomas Adank of the sites in which they were found, and information on what the bones can tell us about quality of life at the time.
The fascinating exhibition opens at The Hunterian in Glasgow University on August 19.
---
The Hunterian
Skeletons: Our Buried Bones
19 August 2016 until
8 January 2017 at
Hunterian Art Gallery.
Admission free.
Opening Times
Tues-Sat: 10am-5pm
Sun: 11am-4pm
Closed Monday