Our January Issue 2017
---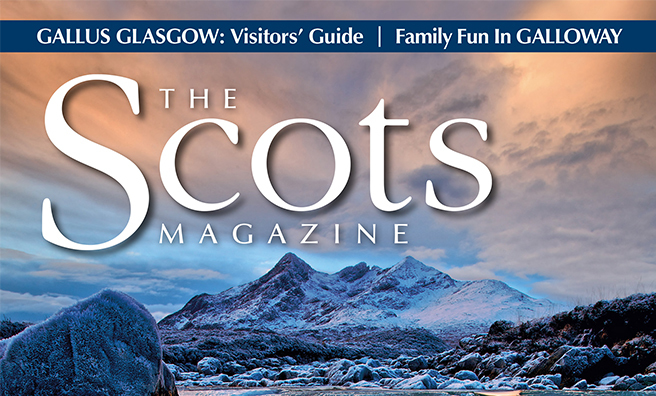 Inside The Scots Magazine this month…


Take in the breathtaking scenery on the road to Skye with our Great Scottish Journeys photo series
Our 9-page Focus on Glasgow shows of our largest city's sense of fun
Take A Hike in the wintry magic of the Monadh Liath
… and ride thrilling trails in snowy Deeside in On Your Bike
Explore Loch Quioch with Cameron McNeish
Find outdoor inspiration at the Galloway Activity Centre
Discover a Borders baker sowing the seeds of better bread
Find the very best events on our Around Scotland pages

TV presenter Hazel Irvine guides us through the sporting year ahead
Round-the-World yachtsman Daniel Smith stops for A Wee Blether
Polly Pullar meets racing legend Sam Morshead
Knitwear designer Jo Gordon chats about her remarkable rise
Join the debate for more National Parks in Scotland
Over to you for your letters and views in our Mailbox
There's a recipe dedicated to a special butcher in Carina's Kitchen
Kenny MacAskill looks into Rabbie Burns clubs around the world, and the men who inspired the bard

Read the exclusive interview with Alice Marra, and our must-see festival favourites in Celtic Connections
From wrens to golden eagles in Jim Crumley's Wild About Scotland
Find the best in fact and fiction on our Bookshelf
Pick up top tips for the outdoors with our Great Gear Guide
Find out who won Scotland's Building of the Century!
Our whisky expert visits a Speyside family business in Slàinte Mhath
You'll find the very best of Scottish produce in Made In Scotland
Meet the brave volunteers protecting seals and other marine wildlife
The search is on to find out Photographer of the Year

Out now!

Our January issue is in shops now, and available on subscription.

There are loads of ways to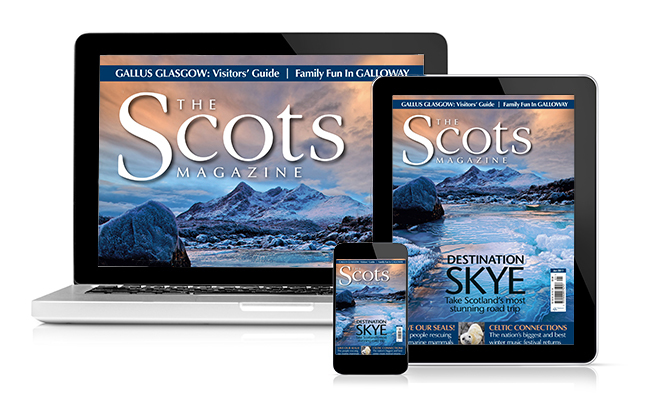 get it digitally to your smartphone or tablet, too; just visit the app store, get a digital subscription here or go to the Readly app store.