Our July Issue
---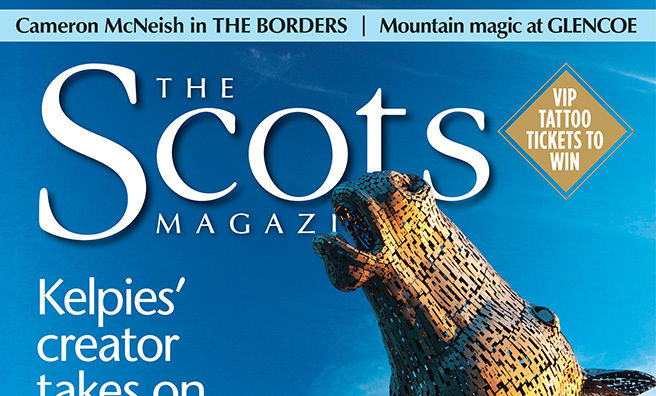 Inside The Scots Magazine this month…


The Focus is on the mountains, wildlife and food and drink in Glencoe
Revist the 80s with Rewind Scotland!
The Homeless World Cup returns to Glasgow
A new standard of eco-house projects is taking centre stage
Find out what's on in our Around Scotland pages
Cameron McNeish takes a campervan tour of the borders
Get on your bike in this trail around the Deeside Hills
…or Take A Hike in the undulating Ochils
Keith Fergus climbs up a relic of a bygone age – the Titan Crane


Meet the man behind the Kelpies – renown sculpter Andy Scott
Jim Crumley's out for a duck in Wild About Scotland
Discover Musselburgh's Riding of the Marches – a centuries-old tradition
You'll find the best in fact and fiction on our Scottish Bookshelf
Euan Duguid celebrates 200 years of Lagavulin whisky
Lisa-Marie Ferla looks at Scotland's summer festivals
Animal war heroes Bamse the dog and Wotjek the bear
Test your knowledge of Scotland with Q-Aye!


Your best images shared with us online
Tennis star Gordon Reid is going for the treble
Crime writer Doug Johnstone's life-changing moments
Two mouth-watering recipes from Carina Contini
Albert Roux confesses his love for Scotland
Mis-shapen tatties become award-winning vodka on an Angus farm
Discover Achins, the bookshop in the heart of the wilderness
Out now!
Our July issue is in shops now, and available through subscription.
There are loads of ways to get it digitally to your smartphone or tablet, too; just visit the app store, get a digital subscription here or go to the Readly app store.