Our March 2016 Issue
---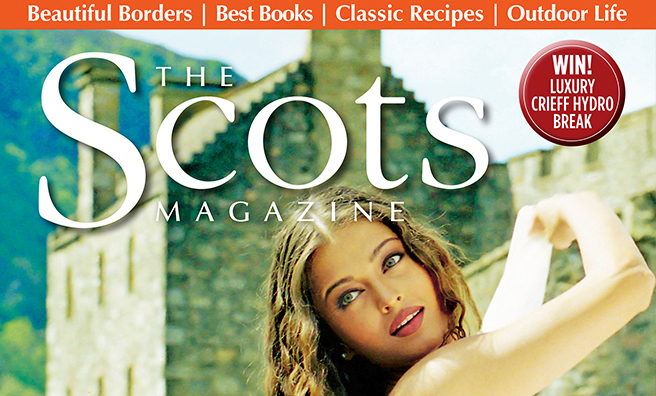 Here's this month's exciting line-up…
People
Rose Leslie talks to us about life post-Game of Thrones
Rona Munro discusses her James plays' return to the stage
The new controversy dogging Scotland's master portrait artist
Meet two venison pioneers that are revolutionising deer farming
Behind Alexander Graham Bell's communication breakthrough
Culture
Jackie's back! Behind the scenes of a magazine that inspired a musical
Gear up for the Glasgow International Comedy Festival with Janey Godley
Exploding the myths of the ancient Celts
Jim Crumley tackles the difficult question of fox control…
Scotland's starring role in the Bollywood film industry
Euan Duguid puts an "e" in whisky with a journey to Southern Ireland!
Fresh sounds from old faces in our new column on Scotland's alternative music scene
Discover Breabach – a small Scottish band with international bonds
Places
Lamas, landmarks and a sporting legend – our Focus is on the Borders
A modernist masterpiece left to ruin is being resurrected…
Even experts like Cameron McNeish can get a lost in the Scottish mist
A tale of heroism: The Clydebank Blitz 75 years on
Our pick of where to see it and do it in Around Scotland
Leisure
Scotland's new fantasty writer says its all that hobbit's fault
Check out the best in new fact and fiction releases on our bookshelf
Skye's the limit for Alex in this month's On Your Bike
Take a Hike up Dumgoyne following our coordinates
The Polar Academy's 100km Arctic test for youngsters
Trekking the easy way: try a Segway experience
Great Gear Guide – tried and tested kit for the great outdoors
Carina Contini considers what makes a classic dish with her latest recipes
Competitions
Up for grabs this week:
A Segway Experience for two with overnight stay at Crieff Hydro!
Famous For A Reason, The Story Of The Famous Grouse 
Breabach's latest album Astar
Norman Watson's essential guide to Dundee
Out now!
Our March issue is in shops now, and available through subscription.
There are loads of ways to get it digitally to your smartphone or tablet, too; just visit the app store, get a digital subscription here or visit the Readly app store.