Pop-up Opera 2019 – Busy, Busy, Busy!
---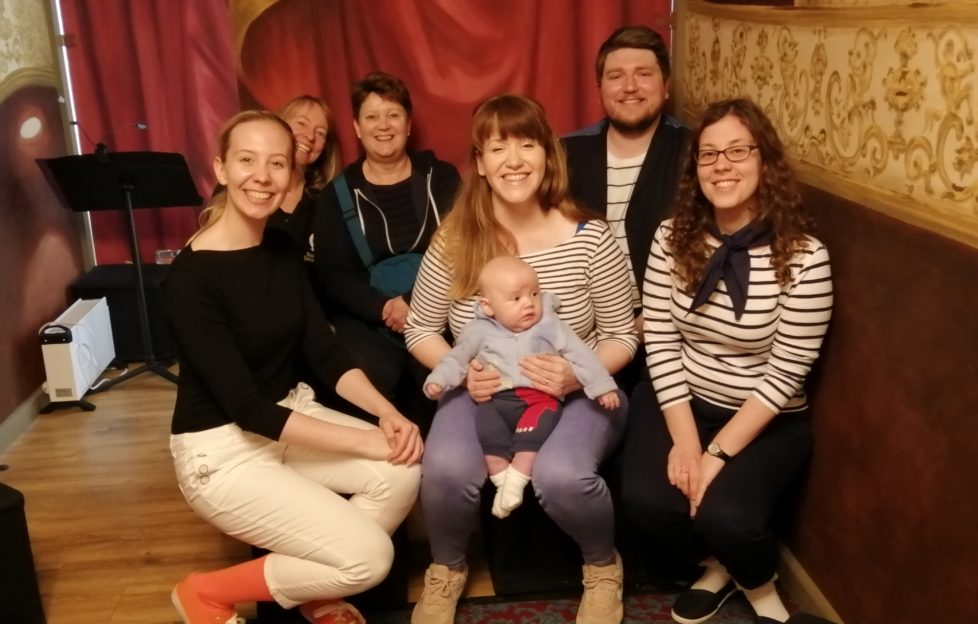 Tour Dates
June 5-6 - Gavinburn Primary School, Old Kilpatrick
June 7 - Cowan Park, Barrhead
June 8 - Rouken Glen Park, Giffnock
June 12-14 - Borders Book Festival, Melrose
June 15-16 - Archerfield Walled Garden, North Berwick
June 22 - McLaren Leisure Centre, Callander
June 23 - Fluthers Car Park, Cupar
June 25 - Banff Primary School, Banff
June 27 - Aboyne & Deeside Festival, Aboyne
June 29 - Haddington Show, East Fortune
July 20 - Scottish Canal Festival, Glasgow
Credit: Pop-up Opera will be on the road until 21 July 2019. For full details and tickets, go to the Scottish Opera website.
Pop-up Opera 2019 has hit the road again with three new sing-tastic shows! Keep up with the cast in this new series of behind-the-scenes blogs. The third diary entry comes from storyteller, Ross Stenhouse
Our first shows this week were on Wednesday 5th June at Gavinburn Primary School in Old Kilpatrick. And this was appropriately situated close to the Forth and Clyde canal, the setting for our children's opera Puffy McPuffer and the Crabbit Canals.
Back To School
We were lucky to perform to some very responsive audiences made up of P1, P2 and P3 pupils who were fantastic audience members. They whole-heartedly joined in with the songs and actions we taught them, and they were exactly the type of audience you want to take on the road with you for every performance!
I had prepared a packed lunch but was a little jealous when the others were invited to have the school lunch, hailing the mac & cheese as a culinary triumph. However, the next day I got to try the steak pie, which was delicious. The school could not have been more welcoming and hospitable and we had a great two days performing for them.
A Pop-Up Treat
On Thursday afternoon we had our first public performances of the week, A Little Bit of Iolanthe and A Little Bit of The Magic Flute, and welcomed small but very appreciative local audiences. It was a hot afternoon in the trailer, so Charlotte, Carrissa and I went in search of some cooling refreshments and found the perfect lollies for Pop-up Opera!
Every venue and every town is completely different. On Friday we performed in Cowan Park in Barrhead. The local secondary school was our green room to get ready and relax in between shows. We performed A Little Bit of Iolanthe and A Little Bit of The Magic Flute to busy and appreciative audiences of local folk and a photographer from the local newspaper even stopped by to capture a shot of the trailer in between performances.
VIP Guests
Saturday was spent in Rouken Glen Park beside the garden centre. This was a great place to pick up an opera friendly audience. We had lovely, enthusiastic guests all day.
The youngsters in the audience for Puffy were really quite knowledgeable about canals. They even explained what aqueducts were, so they were really invested in Puffy McPuffer's journey.
We had several of our own guests at these show too as Jane, the Director of Outreach and Education at Scottish Opera, came along to watch the first two performances. Marissa from the office also brought her brand new baby, Samuel to watch.
Cue much billing and cooing from cast and crew!
Rubbing Shoulders With The Stars
It was a week of varied audience numbers, and on Sunday we performed Puffy to a small group of young girls who did their best to make as much noise as a full house would when singing along. A very young toddler attending in the afternoon made it 20 minutes in to the show before having a cry, which is remarkably good going for that very first taste of opera. We hope it won't be his last.
To top off an exciting week on the road, we posed with Dolly, who said she had a wonderful time!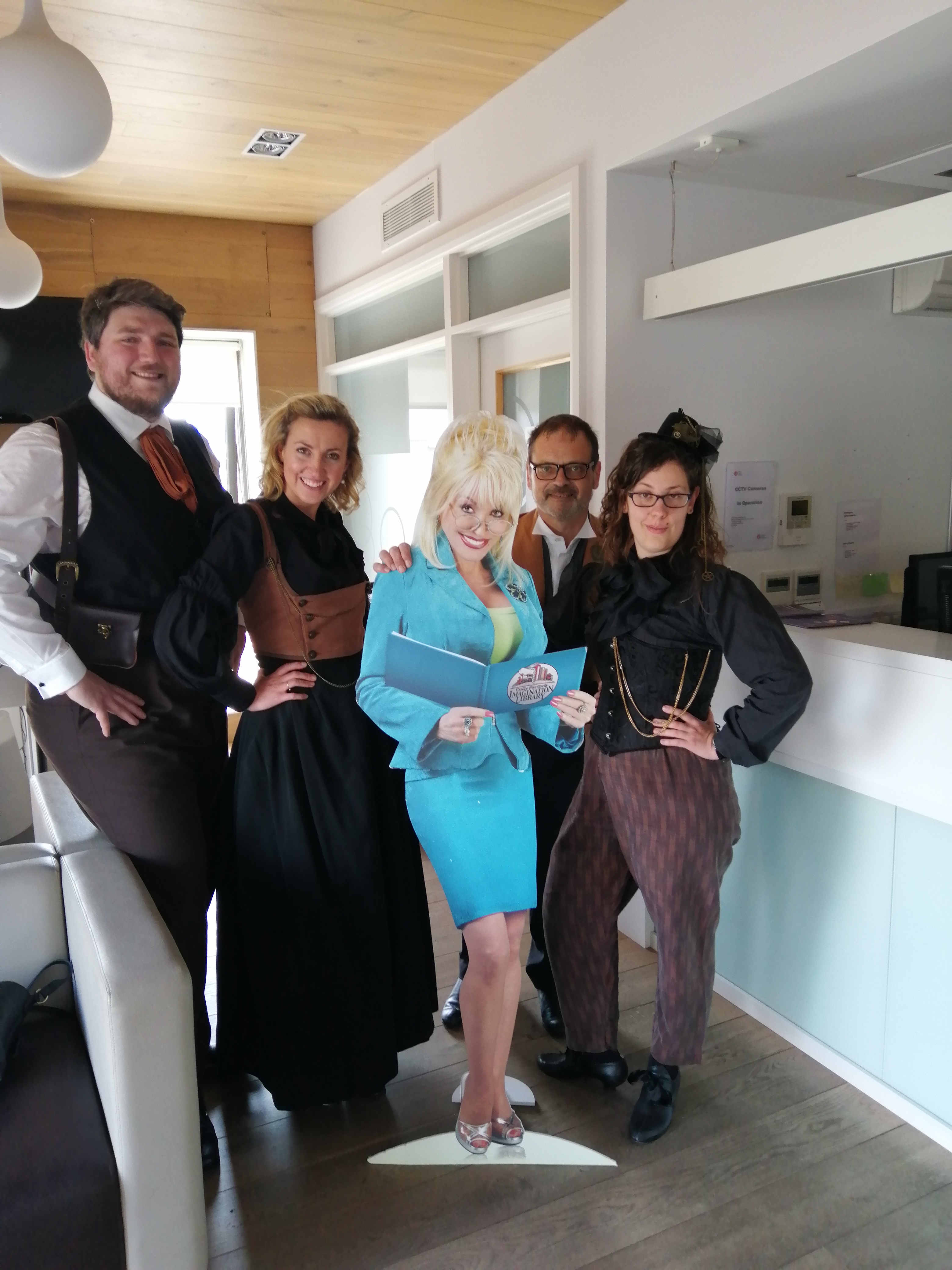 Pop-up Opera will be on the road until 21 July 2019.
For full details and ticket bookings, go to the Scottish Opera website.
Read flutist, Laura Cioffi's blog from last week here>>