Celebrating Scotland's Urban Past
---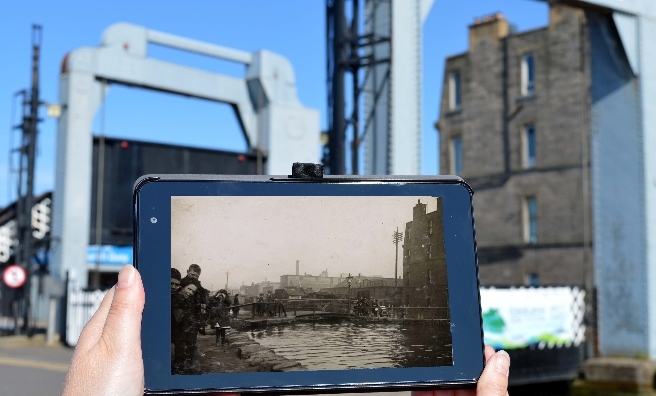 At last - a chance to record Scotland's urban past for future generations.
From skate parks to medieval streets, Scotland's Urban Past is a new five year project celebrating Scotland's diverse urban landscape.
Scotland's Urban Past (SUP) is a joint initiative between the Royal Commission on the Ancient and Historical Monuments of Scotland (RCAHMS) and Historic Scotland (with support from the Heritage Lottery Fund) and will put communities, groups and individuals across Scotland's towns and cities in charge of recording the history on their doorsteps.
Over the next five years, 60 community-led projects will equip people with the skills required to document and record Scotland's ever-evolving built environment, with bespoke training and creative input from artists, musicians, writers, actors and digital designers.
'A detailed and accessible history of our urban heritage by the people who live within it'
"Scotland's urban areas are full of incredible stories," said Fiona Hyslop, Cabinet Secretary for Culture, Europe and External Affairs. "Scotland's Urban Past will give people of all ages the tools and inspiration they need to  record and share the history of their local area. From buildings and streets to the story of an entire city, it will create a detailed and accessible history of our urban heritage by the people who live within it.
"I'd urge communities across the country to get involved and be part of telling their own and Scotland's wider urban story."
'Making a film allowed the skate boarders to take their pride in their skate park to the next level'
Scotland's Urban Past was launched at the Vennie Youth Club in Livingston, one of the scheme's three pilot projects. The young people from the Vennie were given training by the SUP team to film the story of how they campaigned for and worked with West Lothian Council to design and deliver their new skate park.
The other pilot projects were in Tain, which focused on documenting the history of three buildings representing the various phases of the town's development, whilst in Ayr, a local community group have been working to record one of the town's most visible structures, St. John's Tower.
For more information, visit www.scotlandsurbanpast.org.uk.