Top Royal Moments At Balmoral – Gallery
---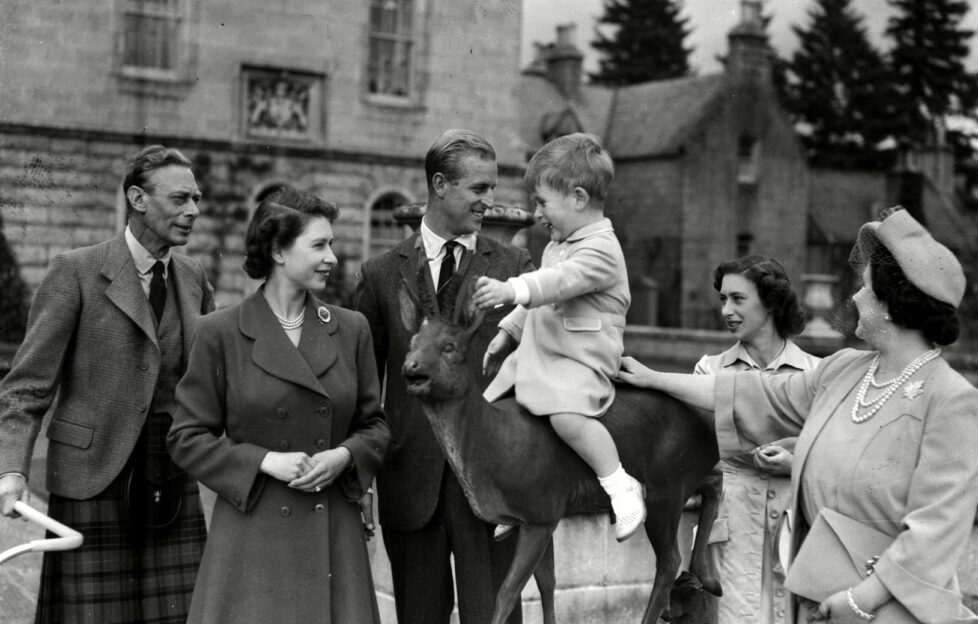 Charles III as a toddler rides a sculpture of a deer outside Balmoral Castle, watched fondly by his family. From George VI, Elizabeth II, Prince Philip, Princess Margaret and Queen Elizabeth, the Queen Mother, 1951.
Some of Queen Elizabeth II's happiest memories at Balmoral
Balmoral Estate near Ballater has been the summer residence of the British royal family for generations.
Queen Elizabeth II spent nearly every summer there with her family, and has said that some of her fondest memories were in the Deeside estate.
Here are some favourite photographs of the royals in happier moments of years gone by.
Images: Keystone Press Agency/Zuma, Shutterstock, The Seventies Magazine, Aberdeen Journals, D Sutherland, Daily Mail.