Running Scotland – From End To End!
---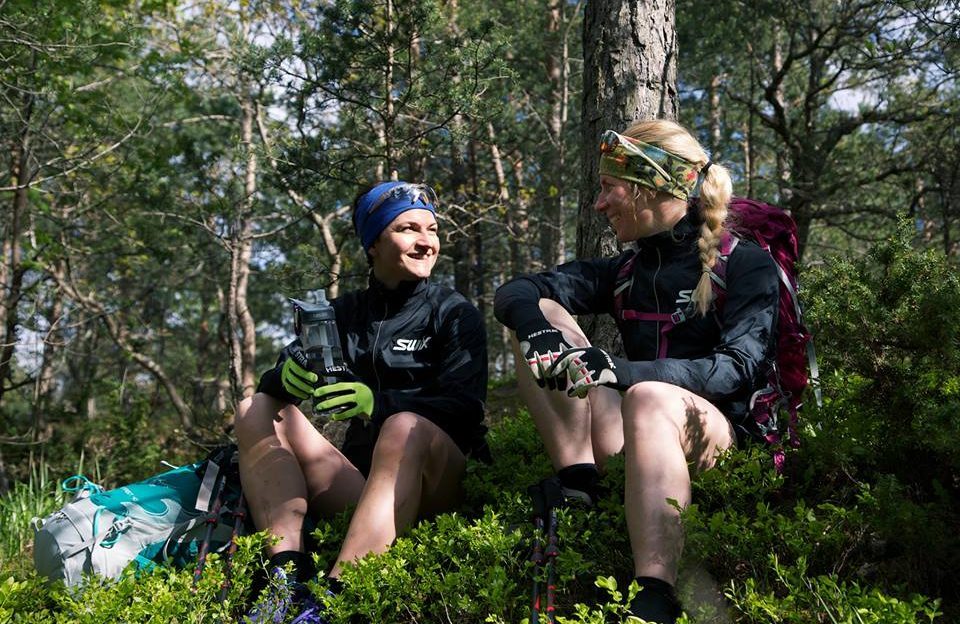 Two outdoor enthusiasts are running the entire length of Scotland in just over 3 weeks
Emma Forsell and Linnéa Grahn make up Mind for Adventure, an outdoor-focused organisation that celebrates the wilderness and encourages others to get stuck in.
"We believe that the experience in the wilderness, in harmony with nature creates some sort of magic"
From Tuesday, June 16, the pair will be running a slightly altered version of the Scottish National Trail from top to bottom. From Cape Wrath to Mull of Galloway, rather than Kirk Yetholm, Emma and Linnéa have plotted their route to take in the very best of Scotland's stunning West Coast.
"We are fascinated by the West Coast," Emma told us, "and wanted to explore this rugged area a little more so we changed the route to let us take in part of the West Highland Way and Ben Nevis."
The original Scottish National Trail was devised by Cameron McNeish as a bag-packing walkers' route, but the girls are determined to run their version of the route!
Both Emma and Linnéa were involved in the only female team to race in the gruelling Adventure Race World Championships in Costa Rica in 2013 so they're no strangers to long distance running – even scaling Ben Nevis on the journey doesn't seem to daunt them!
"Scotland is almost like a fantasy world and we wanted to explore it"
"I've been to Scotland a few times before. It's magic. It's almost like a fantasy world and we wanted to explore under our own power. We thought about touring by camper van or by bike, but we liked the mystery of running it – you just feel so much more alive when you're pushing your body to the limits."
The aim of Mind for Adventure is to inspire and encourage others to get involved with the great outdoors, so Emma and Linnéa have invited girls to run with them at various stages during their long trek.
Aiming to be self-sufficient, the pair will carry all the equipment they need for the journey (sleeping bags, tent, cooking equipment) in 6-8kg backpacks, and will pick up their pre-made food packs at locations throughout the journey.
They will be followed for some of the route by a drone camera capturing their run through some of the most beautiful landscapes in Scotland.
Click here for live updates, including daily tracking updates on their progress, and watch the video below for a glimpse of their journey!