Scotland's Beautiful Beaches!
---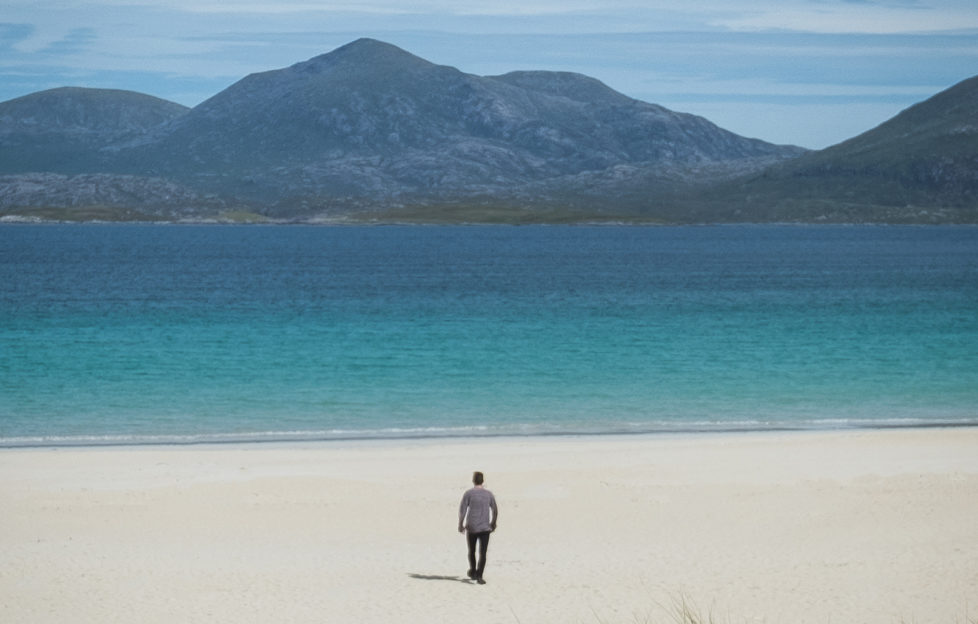 Luskentyre Beach in Isle of Harris; Shutterstock ID 1838803018; Purchase Order: sm online
Experience a fantastic seaside holiday and white sand beach without leaving Scotland…
We run down our favourite sandy stops along Scotland's coastlines that will have you dreaming of many more beach staycations for years to come.
Let us know on social media some of your favourite Scottish beaches!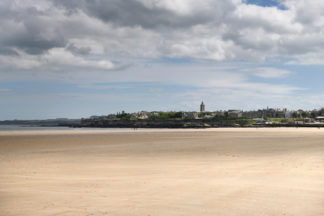 West Sands Beach, St Andrews
St Andrews is a beautiful and historic town, with the world-famous university and golf course giving it a fantastically unique atmosphere. West Sands Beach, at the edge of the town, sits off the golf course and offers lovely views of St Andrews. It's also a must-visit for film fans – the opening of the classic film Chariots of Fire was filmed here!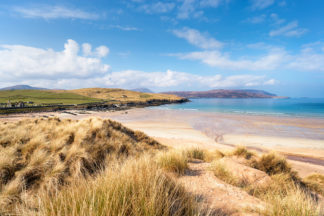 Balnakeil Beach
This beach near Durness in the Highlands is a must if you're driving Scotland's North Coast 500 route, also known as Scotland's Route 66. Balnakeil is a paradise of sand dunes, white sands and glistening waters. A peaceful beach, nestled near Scotland's tip, the spectacular views of Suilven make Balnakeil an amazing setting.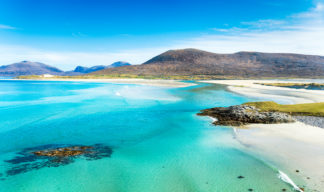 Luskentyre Sands
Situated on the beautiful Hebridean island of Harris, Luskentyre Sands is one of the largest beaches in Scotland. This breathtaking site really needs to be seen to believed. With clear blue water, tropical white sands, and views of mountains, islands and sea, it has been voted one of the world's best beaches and it's easy to see why.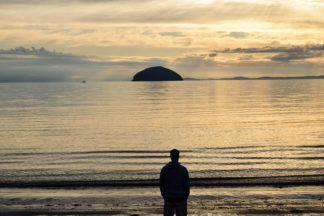 Ayr Beach
Ayr is the perfect beach for a family day out. There is plenty to keep the kids entertained here, with crazy golf, a play area and other classic British seaside activities. These fun activities, combined with the beach's golden sands and stunning views of Ailsa Craig across the water make this the ideal spot to keep the whole family happy this summer.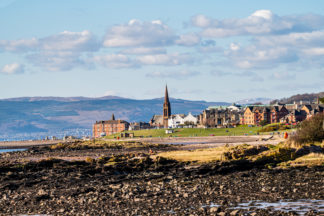 Largs Beach
Another classic Scottish summertime seaside location, Largs Beach is on a lovely promenade, with plenty choice of cafes and restaurants. You might see the palm trees that line the beach and think you're abroad, which really makes it stand out from other Scottish beaches. A mix of both sand and shingle makes up the beach, so have your sandals ready!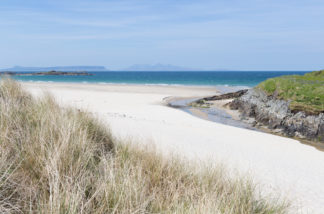 Camusdarach Beach
Not far from Morar on Scotland's West Coast, this beach is the perfect spot for a day out in the area. The shiny sand and clear blue water rivals any beach across the world and the views here are second to none. Gaze across the water to spectacular views of Skye, Eigg and Rum. It's another one for film buffs, as part of 1983's Local Hero was filmed here!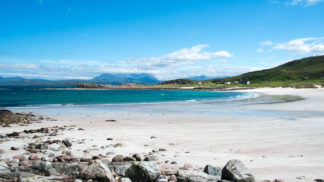 Mellon Udrigle, Wester Ross
Concealed in the small Wester Ross hamlet of Mellon Udrigle, this beach is a real hidden gem. The amazing sand dunes and numerous mountain views make this white sand beach really special. You'll catch glimpses of Suilven and An Teallach among others, making this beach extra tempting for hikers!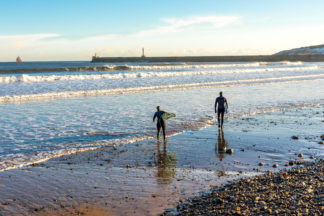 Aberdeen Beach
A large sandy stretch in one of Scotland's most popular cities, Aberdeen Beach has plenty going for it. You'll have a great choice of places to eat or drink before heading onto the sand, which is particularly popular with surfers. This is a great place to relax and enjoy the summer sun, but also great for families as there is a funfair!