The Essentials of Scotch
---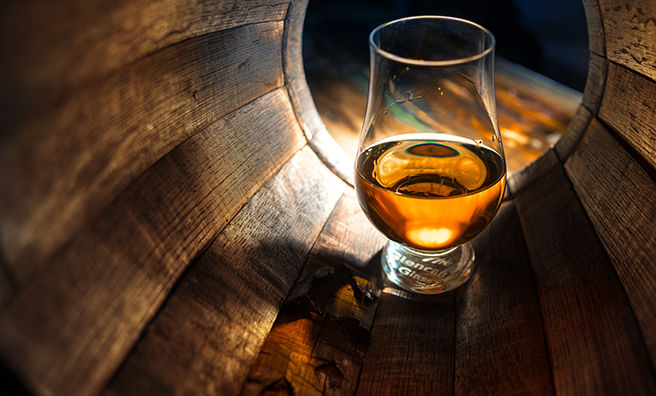 Neil from the Scotlanders has a few tips for getting to know our national drink a little better
Anyone that reads my ramblings will know that I've got a soft spot for Scotch whisky.
I love learning about the intricacies and subtle differentiators of 'the water of life' – from its origins to its worldwide modern-day appeal.
But how can you really get to know whisky in Scotland? If you're a sceptical beginner, how can you tackle some of those cautious perceptions?
If you're a one-whisky-man/woman how can you get to know your brand better or, dare I say, tentatively branch out a little?
Here's some thoughts to get the mind working…
Scotland's Whisky Regions
Speyside is the most famous of our whisky regions, with by far the largest percentage of our distilleries dotted around the luxuriously smooth waters of the River Spey.
Highland and Lowland drams cover a wide range of flavours and characteristics.
From the light vanilla of remote Dalwhinnie in the Cairngorms to the citrusy spiciness of a Glengoyne in the Trossachs, it's a diverse journey.
Then there's little Campbeltown, offering a gentle introduction to the Isles where sweet and fruity mingle with lightly peated notes.
And there's Islay. At the other end of the extreme from Speyside, the west coast offerings from Islay's 8 distilleries are generally heavily peated and smoky.
To some they are almost medicinal (particularly in their younger years), to others they have that drama and fury that encapsulates the occasional harshness of Hebridean climates and landscapes.
The Etiquette
Ultimately you should simply enjoy whisky any way you like, but if you're interested in the proper etiquette, here's a few tips…
The experts say drink Scotch neat or with a little water (and absolutely no ice). Remember to put your nose to use too – smelling is half the fun.
'Single malt' has long been seen as a requirement for many, and simply means what you're drinking is the product of a single distillery. Purists will likely turn their noses up with blends, but don't let that affect you – there are some fabulous blends out there that only underline the endless possibilities open to your taste buds.
Age may, or may not, matter. Price certainly goes up the older the dram gets but the quality is purely down to personal taste. Most brands start their ranges around the 10-year mark but, increasingly, ageless lines are taking prominence – such as the Talisker Storm, Macallan Gold or the Ardbeg Uigeadail.
Visiting a Whisky Distillery
There's something supremely special about going straight to the source.
This is where the magic happens and where all the love that makes each whisky unique gets poured in.
Having been to several dozen tours around the land, the process in each is pretty similar, but each distillery retains its own identity.
From the characteristic and passionate guides to the traditional vs modern look and approach of the distilleries themselves, you'll likely find yourself getting very attached to them.
Admire the sea of stills at Glenlivet (it's like Callanish for whisky lovers), marvel at the visual marketing appeal of Glenfiddich's on-site shop or gawk at the simple beauty of little Edradour and you'll doubtless agree.
For those of you that love your peated, smoky, salty drams, the destination has to be Islay and I can't help but adore the industrial and step-back-in-time feel of the likes of Bunnahabhain distillery, or the back-to-basics approach of the Laphroaig malting floor.
Throw in some local island charmers and it becomes about so much more than the liquid in the glass.
Whether you're a die hard, brand loyal whisky pro or a complete novice looking to dip your toe into this so-Scottish of past-times, the love affairs will begin and deepen at the distilleries themselves.
So get yourself to a tasting, sample some of a distillery's finest and let the whisky do the rest.
---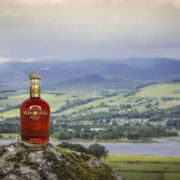 If this has tickled your tastebuds then don't forget to check out our regular mag column by whisky expert Euan Duguid! 
Discover the new community-owned malt whisky, GlenWyvis, in our current issue.
---
---
More From Neil…

Neil Robertson is the Scotland travel blogger and writer behind Travels with a Kilt.
He appears here as one of the Scotlanders travel bloggers, collaborating to showcase the best of the country.
His adventures usually involve the outdoors, a kilt (obviously!) and some immersion in Scotland's great history.
Follow him on Twitter here!