The Scotlanders | Time To Reflect
---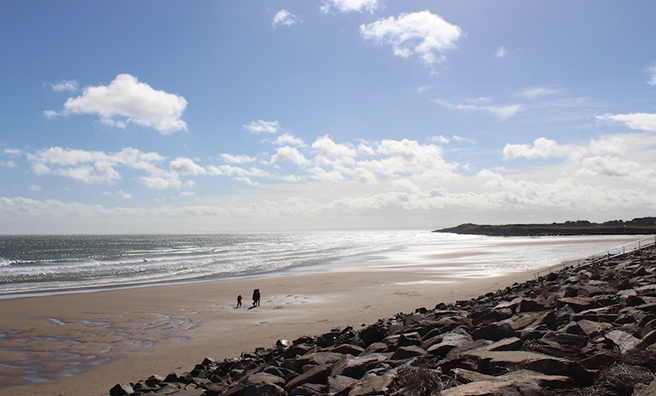 Happy New Year! This time of year gives everyone the opportunity to reflect on events and special memories made over the past year and this is when I begin to plan my adventures for the year ahead…
It was at this time last year that the Scotlanders met for the first time in a Glasgow pub. Six individual travellers and writers looking for a way to promote Scotland on a bigger scale.
Our aim was, and still is, to encourage people from all over the world to come to our country through our blogs, photos, videos and social media. We chatted for hours that night and the Scotlanders collaboration was born.
Our first year…
We've had an enjoyable and exciting first 12 months. Our first official campaign was to Dundee and it was a chance to see how we could work together. Working in collaboration with Dundee – One City, many Discoveries we explored the city over the course of a weekend.
I concentrated on how a family could spend time in Dundee, the others focused on food and drink, the outdoors, culture and design, and Dundee as a cruise ship destination. It was a fun and successful weekend and it convinced us we were on to a good thing.
Our second trip was down to the Scottish Borders with Visit Scotland, to help promote the new Borders Railway. We toured the beautiful villages that would be made more accessible by the railway, again with our different themes, visiting villages and towns such as Peebles, Selkirk, Tweedbank and Galashiels.
We also had weekends in Fife, Falkirk and Linlithgow, attended the Visit Scotland Expo in Aberdeen and the boys spent a few days in the Cairngorms. Our most successful campaign to date was the Isleathon in September with Calmac Ferries.
We attracted an audience of over 1 Million and had over 4 million impressions on social media. We each toured different islands including Skye, Mull, Barra, Bute, Colonsay, Muck, Canna and Staffa. You' might be pleased to know a second Isleathon is on the cards for later this year!
So what were our favourite bits of 2015? Where did we love visiting that we can recommend to you?
Personal highlights
There have been many but I loved my weekend at Crail Food Festival. The sun was out and all my favourite food and drink producers were in the same place at the same time, making it super easy for me to visit them all.
I spent a week in the Cairngorms visiting the Highland Folk museum and the Highland Wildlife Park – and also a bit of time around Glencoe and Fort William, once on a photography course with Caledonian Light which helped me massively with my landscape photography. Career-wise, being made an Ambassador of Fife was a great honour. I have lived in Fife since I was born and like to help to promote the area as much as possible so to be recognised for this was a definite high point.
Neil, Kim and Dougie had an autumn road trip to the Cairngorms as part of a Scotlanders campaign where one of Neil's highlights was charging down the River Findhorn white water rafting with Ace Adventures. One of his all time favourite islands, Harris, provided some first class photos as he explored the white sand beaches.
Susanne was lucky enough to visit several islands, some for the first time, including Eigg, Islay, Colonsay, Arran and Mull. One of her favourite memories was the official launch of the Scotlanders in Dundee where she helped to make a Dundee cake at the famous Clark's bakery.
Both Susanne and Neil loved their stay at the home of Sir Walter Scott, Abbotsford House during our Scottish Borders campaign with Visit Scotland.
Kay and Neil lapped up the stunning Caribbean-like beaches of Barra – where Kay arrived on the famous Barra flight, which lands on the sand (read more here). She also tasted the just-as-famous seafood curry from Cafe Kisimul and promises that it certainly lives up to its name!
As part of her Isleathon Kay travelled to not only Mull but also Iona and Staffa. The colourful houses of Mull, the jaw-dropping geological wonder that is Staffa and the perfectly formed Iona were high points she will never forget.
Dougie enjoyed his travels to Canna and Muck and also loved his weekend in Portpatrick. He also spent a good chunk of time walking parts of the West Highland Way.
Departed friends
We would like to take this opportunity to say a huge thank you to Kim who has stepped down from the Scotlanders. It has been such a pleasure for us all getting to know Kim who is passionate and enthusiastic about Scotland and great fun to be around. We will forever remember fondly his super long selfie arm, which obliterated the need for a pole and also his crazy early photo trips when he would return for breakfast just as we had all crawled out of bed. Kim, thanks for helping us make 2015 an excellent first year and we wish you and your wife all the best in the next chapter.
The rest of the Scotlanders are now making plans for 2016 and we have some exciting trips in the pipeline already. At this precise moment we are on Arran discussing our second Isleathon with Calmac Ferries. Check out twitter using the hashtag #Scotlanders for updates and plenty photos!
I am, at the moment, planning a road trip for April around the new North Coast 500, it's all coming together nicely and I'll be passing through the Black Isle, Caithness, Inverness-shire, Wester Ross, Easter Ross and Sutherland taking in the dramatic coastlines, majestic mountains and historic towns and villages. I'm also organising an island summer holiday, perhaps to Islay and Jura, or to Lewis and Harris.
In April Kay will be doing the West Highland Rail for the second time, before spending time exploring Knoydart – Britain's Last Wilderness – then over to the Isle of Eigg.
Dougie has also has islands on his mind for 2016 as well as the North Coast 500.
In February Susanne will be at the Fort William Mountain Festival after returning from the Destination Show in good old London town.
Neil will be exploring Orkney and returning to Harris as well as doning his kilt on more mountain hikes.
We would like to take this opportunity to say a massive thanks to all our followers, fellow travellers and everyone who has supported us in our first year. We hope you have enjoyed following along as we explore Scotland, and also hope you join in on social media, on our blogs, and on The Scots Magazine website in 2016 as we explore more of this beautiful country.
---
Travel Blogs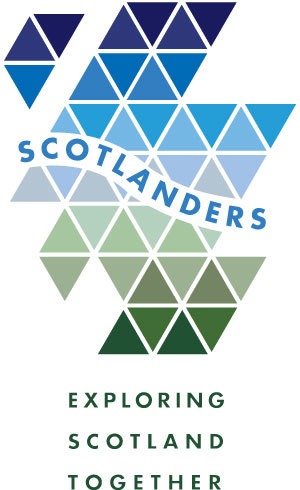 Read our Scottish travel blogs from Dougie, Kim, Nicola, Kay, Neil and Susanne in Scotlander's Corner here.