Scotland's Best Chippy?
---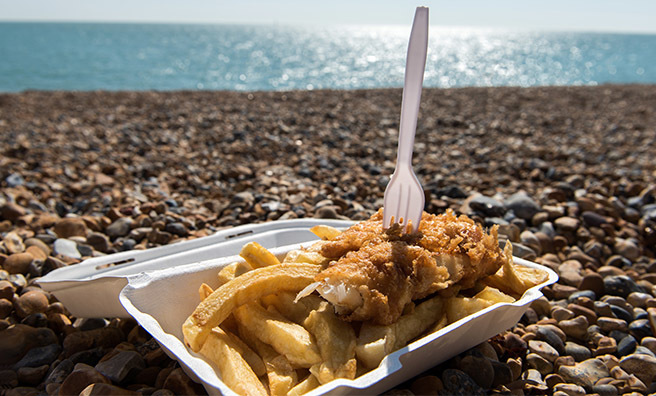 Today is National Fish and Chips day so before you head off to your local chippy, we thought we'd find out who batters the best fish supper…
When it comes to awards, none can reach the lofty heights of Cromars in St Andrews. They recently won the top accolade at the National Fish and Chip Awards for the second year running!
The awards are run by the Seafish Authority to recognise and reward businesses producing the very best fish and chips across the UK, so we can trust the judges on this one.
What's your favourite?
Not everyone, however, has the same taste in fish suppers.
Should the chips be fat and greasy, or thin and crispy? Should the batter be sweet and crunchy, or soft and savoury?
Salt and vinegar? Ketchup, tartar sauce or (dare we say it) brown sauce?
We took to Twitter to find out…
Right then. It's #NationalFishAndChipDay so time for the big question: Where in Scotland does the best fish supper? pic.twitter.com/grTjgMOC6j

— The Scots Magazine (@ScotsMagazine) 3 June 2016
See the suggestions (so far) on the right and
join in the chat by clicking the Tweet above,
or writing in the comments.
Colin Cromar stands proudly outside his fish shop, Cromars, St Andrews. Pic: John Stevenson. Courier.

---
YOUR VOTES
Annemarie ‏@one_mrs_k 
"The Wee Hurry on the harbour in Troon. Fabulous fish cakes too!"
Pauline @polig1809


"Cromars in St Andrews followed by The Chippy in Aviemore
Di ‏@

WahlDiane


"we tried all over Scotland. Best was Ashvale in Aberdeen. The batter was perfection!"
John @j1hutts
"#dalgetybay has the best
#nationalfishandchipsday
"