Scotland's Best Gardens – The Royal Botanic Garden Edinburgh
---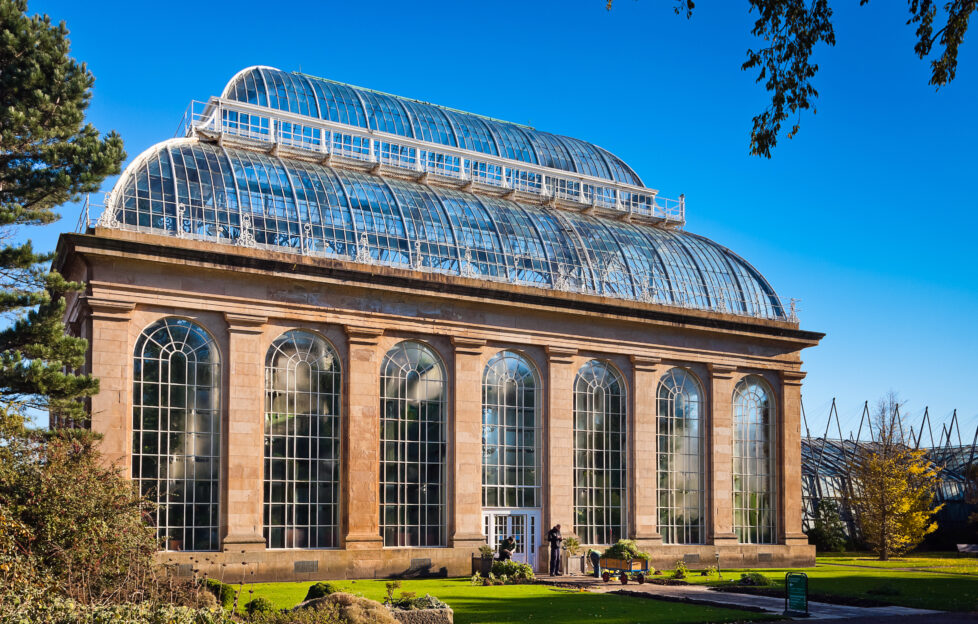 The Royal Botanic Garden Edinburgh offers solitude just a mile from the city centre…
The Royal Botanic Garden in Inverleith is an explosion of colourful plant life from all corners of the globe. Rhododendrons from China and the Himalayas, herbaceous plants from North America or a pineapple bloom from Morocco – you name it, the garden's got it.
These are all part of the collection of 130,000 plants that make the Royal Botanic Garden Edinburgh one of the top 10 botanic gardens in the world.
The garden's purpose-built Herbarium is a separate entity with a world-leading botanical collection in excess of three million specimens. It's easy to get carried away with such figures, but to David Knott, curator of the garden's Living Collections, it's all in a day's work.
"The plants we are cultivating come from around 163 countries," he says. "We do a lot of work in Nepal, China, south-east Asia and Australasia as well as South Africa and Chile. We are very much a global organisation, reflected in the plants we cultivate and the people we have studying with us.
"The garden has something for everyone no matter what time of the year. On a cold dreich day, you can visit one of our 10 glasshouses, each with its own climatic zone. Outdoors, at this time of year, you can admire the snowdrops and rhododendrons.
"The Alpine House is a treasure-trove of colour, as some of the high Alpines we cultivate flower just as the snow is receding."
The garden's tree collection comprises 3500 trees from more than 730 species, including a sabal palm transported to the garden in 1820 and an extremely rare catacol whitebeam.
The garden is the sort of attraction that makes you go back, and go back again. You couldn't possibly see it all in one day! Close on one million visitors last year bear testament to that. With the Rock Garden, the Alpine Houses, the Woodland Garden, the Chinese Hillside and the Scottish Native Plants Collection, the sum total is a horticulturist's dream.
The RBGE leads the way in scientific studies and conservation. "Our studies across the world are identifying one new species of plant every month," continues David. "A key element of my work is working with the scientific team who collect the material and the horticultural team who work with it.
"This a partnership not just within the garden but with the countries we are working with extensively."
Open all year, the garden hosts a popular programme of events, exhibitions and guided tours. It also has outreach and education as part of its curriculum.
"We have an extensive educational programme from pre-school to PhD," continues David, "starting them young and hopefully training the next generation of professional horticulturists."
Discover more hidden gems in Edinburgh >>