Scots Radio Speaks Out
---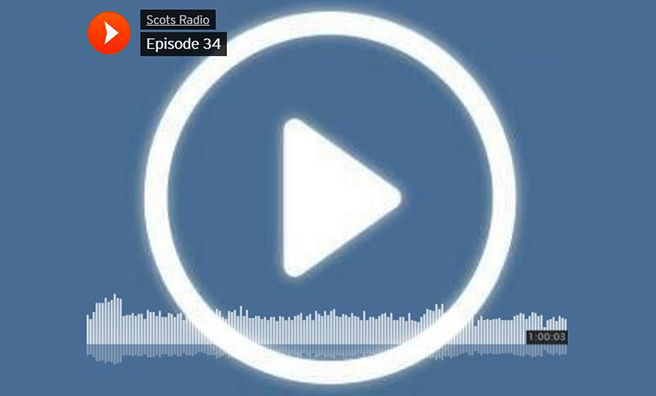 Global recognition for Scots-speaking radio station
A small online radio station that is presented in Scots and features language spoken "fae Shetland tae the Borders and athin in atween", is up for recognition on a global scale.
Scots Radio has been nominated for an international award at the Celtic Media Festival and will be competing against the world's biggest companies including the BBC.
Scots Radio is a monthly internet programme produced and presented by well known broadcaster, Frieda Morrison. It features a range of topics that highlights the Scottish Culture in all its voices – weaving together Scotland's past and present.
The nominated episode featured the Buke o the Howlat, and updates from the Scottish Storytelling Festival and the Food Festival in Edinburgh. The varied topics combined with the rich language is a big hit with the listeners all over the world.
"The only place in the media where
Scots can be heard regularly"
Set up in December 2013, with the support of Creative Scotland and the Scots Language Centre, Scots Radio is recorded at B&B Studio in Edinburgh – owned and operated by Richie Werner whose banter has become a much enjoyed integral part of the programme.
With guest appearances from musician and folklorist Steve Byrne, Scots Radio broadcasts in the language and seldom about the language, which Frieda feels is an important part of its appeal.
"Although a lot has been done to raise the acceptance of the language, Scots Radio is the only place in the media, where Scots can be heard regularly and used the length and breadth of the country. We're celebrating the language, using the language, raising awareness of it and hopefully entertaining folk as well," says Frieda.
This small but impassioned enterprise is competing alongside entries from across the Celtic world, including Galicia, Brittany, Ireland, Northern Ireland, Scotland and parts of England. Frieda will be personally attending the Celtic Media Awards, travelling to Douglas on the Isle of Man in May.
"Being nominated for this award is an honour in itsel and we are up against big companies and some great programmes – bit we travel in hope. Winning this award wid mean a lot."
You can listen to the nominated
episode of Scots Radio below.
https://soundcloud.com/scotsradio/episode-34