Bringing Scots Back To Schools
---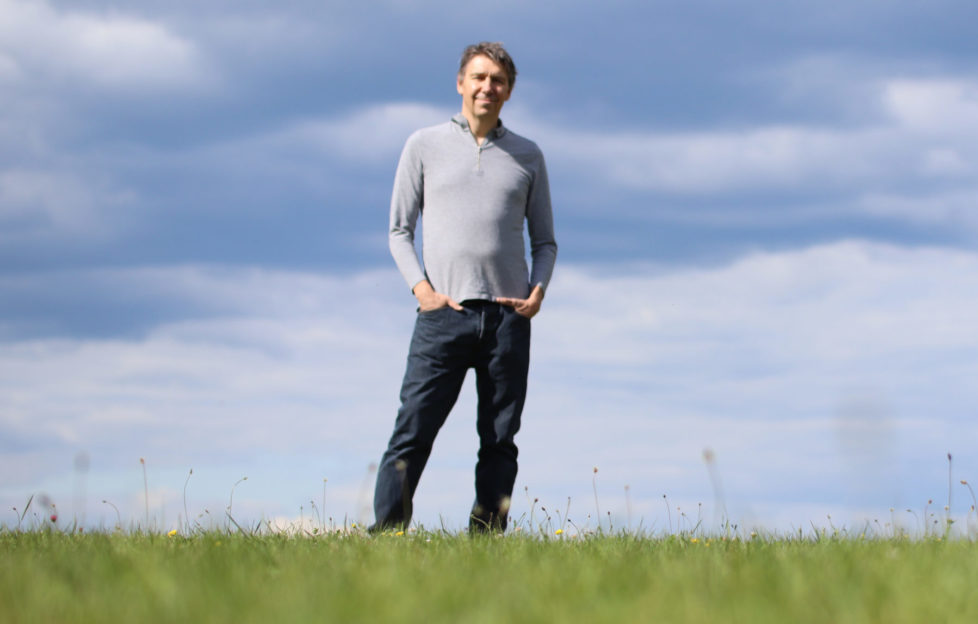 Dundonian writer and translator Matthew Fitt has a real passion for the Scots language. When he isn't busy writing in it, he's revolutionising attitudes towards the language.
Through "Scots in Schools", the dynamic teaching resource he developed for government body Learning and Teaching Scotland, Matthew hopes to bring new life to the language. He also co-founded a publishing imprint Itchy Coo, with writer James Robertson, to release bestselling Scottish books for children and young people.
"I think I've always been interested in writing," Matthew says. "Ever since I was in school. It's the only thing I ever really enjoyed.
"My mother was a journalist. She worked on some of the girl's comics, like Mandy. When I was a kid she was always battering away on the typewriter.
"My home life was causing trouble and breaking windaes and hearing my mum on the typewriter. She was a storyteller and even though the comics she wrote were meant for girls, I read them anyway. My mum was always a positive role model for me."
Matthew's work was officially recognised by the Scottish Book Trust this spring when he was awarded the Outstanding Contribution to Children's Books Award for his tireless efforts.
The appreciation of Scots language started early when Matthew discovered his great-great grandfather's poems.
"William Beharrie was a 19th-century author who wrote in Scots," he says. "There was an old ledger in my house, which had been passed down containing these handwritten, beautifully scripted poems in Scots. They were just incredible. When I was a kid I used to scribble on that ledger with crayons, which is horrifying to me now!"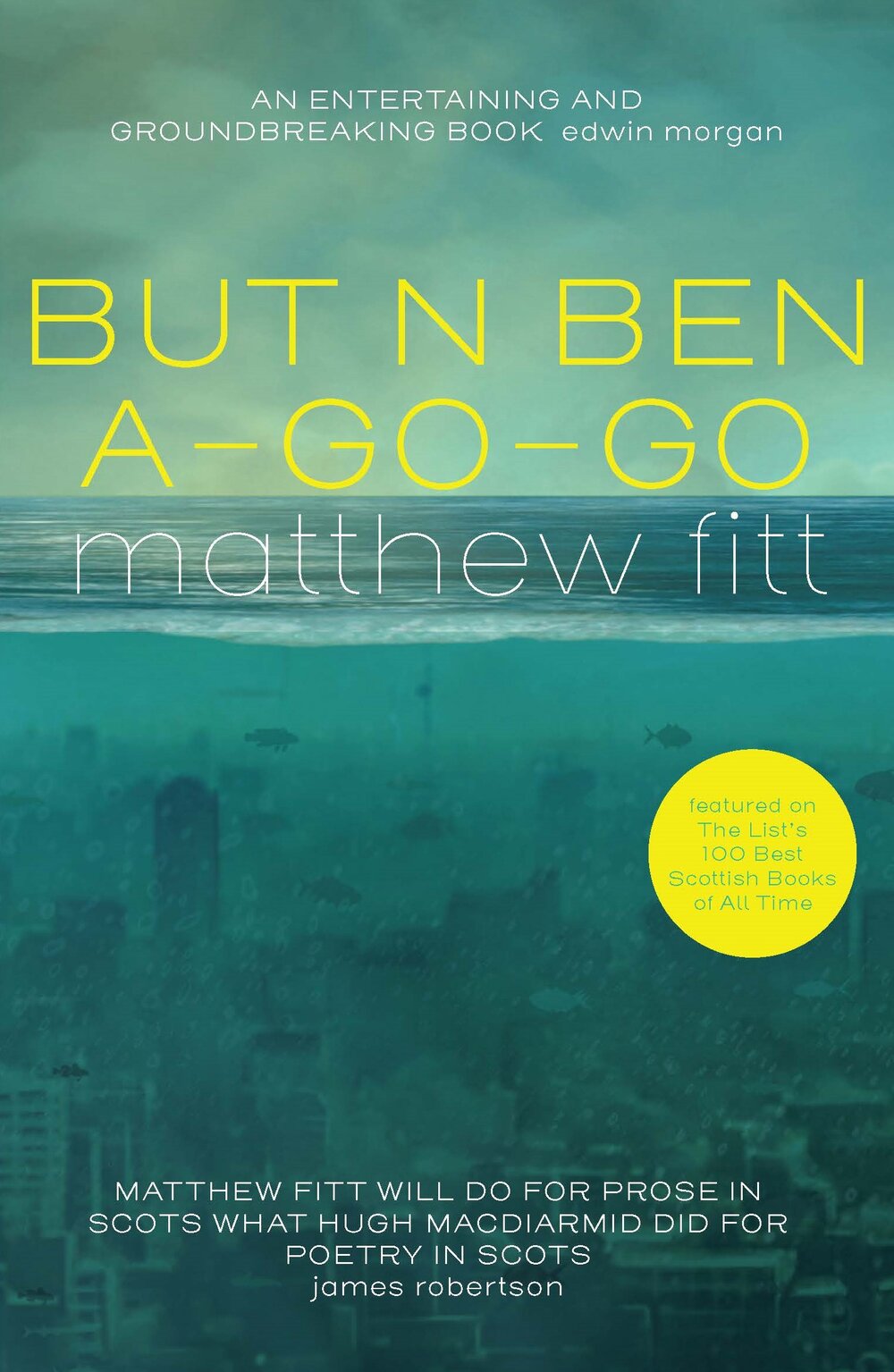 At school, however, not everyone was impressed with Matthew's use of the Scots language.
"I got thumped on numerous, memorable occasions for talking in Scots. They were just Dundonian words, they weren't swear words, but the teacher disapproved.
"I always tried to do my best and be a good laddie, so to have an important person like a teacher beat me down was quite traumatic.
"Thankfully, during my last year at school, I had a teacher who introduced me to writers like Burns and MacDiarmid. It took me about 17 years until I saw an example of something that I wanted to do. After that I just kept writing in Scots and developing as a writer."
After university, Matthew began working as a teacher, but continued to write. After studying Hugh MacDiarmid, Matthew got a gig as the writer in residence at Brownsbank, Hugh MacDiarmid's cottage in Lanarkshire. There, he developed his writing skills and discovered a new way of speaking in Scots.
"It was a great experience which helped me get published. I wrote poetry and my first novel, But N Ben A-Go-Go, which was released 20 years ago. It was the first science fiction novel to be published in Scots."
In 2002, Matthew and fellow author, James Robertson started their own publishing imprint, Itchy Coo.
"Itchy Coo was formed over a plate of mince and tatties at Brownsbank Cottage! James also had an interest in the Scots language – he had the editing skills and I had experience working in education.
"At that point there were no colourful, engaging, or modern resources to teach Scots in schools. All they had was photocopied resources of the same poems that had been handed down from teacher to teacher. They were good poems, but they had been done to death. We wanted to offer something new."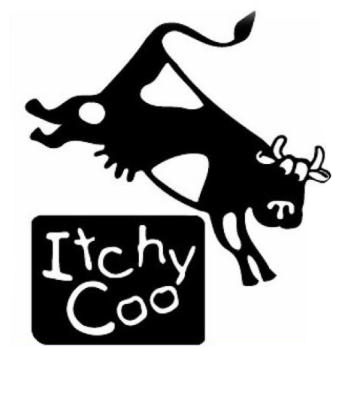 Within the first two years, Itchy Coo published 16 books. "We started by playing around with modern Scots, and having colourful, modern-looking books.
"The response was breath-taking. Normally kids only do Scots in January to celebrate Burns, but we started to see schools were renewing their lists of poems. It was no longer The Sair Finger, it was poems like Mrs Nae Offense by Gregor Steele.
"In the poem, Mrs Nae Offence says terrible things, but at the end, the poem finishes with 'It fell upon ma granny, tae pit her in her place. Gran skelped her wi a brolly, sayin, 'Nae offense, but shut yir face.'"
The humour was a win in the classroom, and Itchy Coo's started doing Scots translations of existing texts.
"Roald Dahl's The Twits was one of my favourites growing up, and I'd always thought it would work in Scots. So, The Eejits was born in 2006. We managed to knock The Devil Wears Prada off the number one spot with it – and not just in the kid's or Scottish literature section – on the main bestsellers chart in Scotland!"
Matthew says the process of translating titles such as Harry Potter and the Philosopher's Stane and Geordie's Mingin Medicine is deliciously good fun.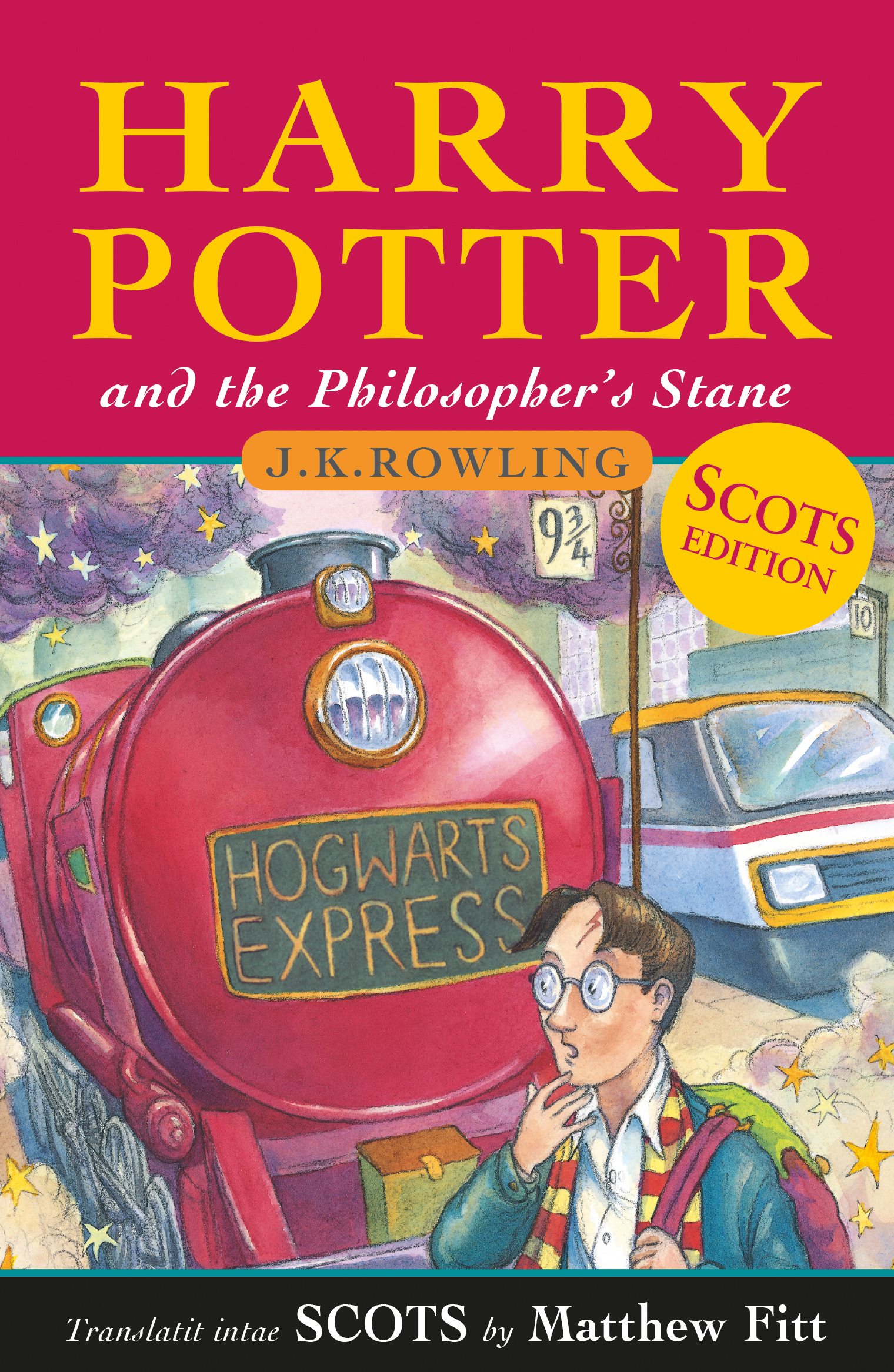 "There are certain books, like the Roald Dahl, David Walliams and Asterix books, that work really well in Scots. It really hits home for people and makes them feel like it's something for them."
Matthew says that his own educational experiences have spurred him on to promote the use of Scots in schools. He feels this knowledge of both Scots and English can help with learning other languages.
"When children have both English and Scots, learning French and German doesn't feel like such a big leap."
Matthew has also been an advisor on Scottish Government working groups to develop Scots language policy and developed Scots Hoose website to encourage more people to pick up the language and keep it alive.
"The reason I got into this, was to try and include Scots children and make sure that they are not excluded because of their language. Thankfully, things are starting to change. I get the feeling that nowadays, it's very rare that anyone will get told off for speaking Scots."
You can find Matthew's works on his website with links to Scots Hoose and children's books released by Itchy Coo (CLICK HERE)
Discover more of the Scots language >>