Scottish Bookshelf – Spooky Reads!
---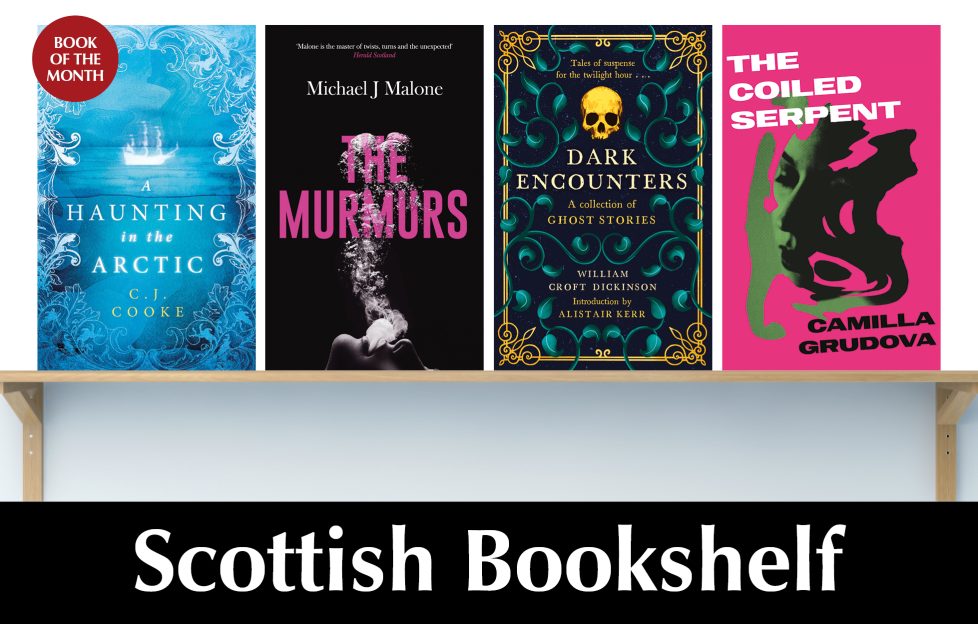 Enjoy our pick of spooky reads from October's book releases. First for fact and fiction…
This is a brief selection of reviews taken from our October issue. To discover more, pick up a copy of the magazine in your nearest store today. (click here)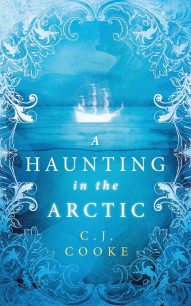 A Haunting In
The Arctic
C.J. Cooke
£16.99
HarperCollins
Glasgow-based author C.J. Cooke is back with another chilling read, just in time for Hallowe'en ghost story season.
The novelist, whose previous bestselling book The Lighthouse Witches was nominated for an Edgar Award, has shown an incredible talent for exploring superstition, folklore and trauma in her work.
This time around she's telling the fascinating story of the Ormen – a whaling ship which sets out to sail from Dundee at the start of the 20th century.
As the ship battles through the unforgiving North Sea towards the Arctic, Nicky Duthie awakes. She's been attacked and dragged there against her will. It's just her and the crew – and they're all owed something which only she can give them…
Decades later, when the ship is found still drifting across the ocean, it's deserted. Just one body is left on board, his face and feet mutilated, his cabin locked from the inside. Everyone else has vanished.
Cooke skilfully tells the story through three different timelines – 1901, 1973 and in the present day, with urban explorer Dominique travelling to the final resting place of the Ormen's wreck on the northernmost tip of Iceland.
As she attempts to unravel the ship's secrets and share them with her TikTok followers, Dominique discovers that she's not alone.
Something's there with her, and it's seeking revenge.
Often when authors skip between characters, time and place, the action can slow down, but every time period and voice is as compelling and enthralling as the next in this novel.
Cooke's stunning prose is truly bewitching to read. Her characters are fully drawn, and it's important that despite the thrilling nature of the story, each person's plight is handled sensitively and with empathy.
Gloriously Gothic and hauntingly beautiful, A Haunting In The Arctic is guaranteed to send a shiver up your spine this October. Miss it at your peril.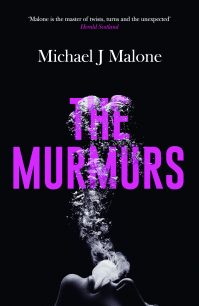 The Murmurs
Michael J. Malone
£9.99
Orenda
Annie meets a man on her first shift as a care worker and has a terrifying premonition that he's going to die. The curse which has trickled through the generations in her family is set to wreak havoc once again… A supernatural chiller by Ayr-based author Malone.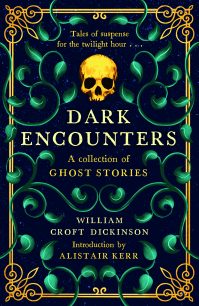 Dark Encounters
William Croft Dickinson
£12
Polygon
This spine-tingling collection of short stories brings the haunted landscape of Scotland to life. From a demonic text that leaves readers strangled to the murderous spectre of a feudal baron, this brilliant but unnerving book is guaranteed to lift hairs on the back of your neck.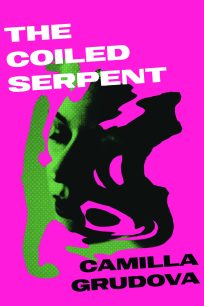 The Coiled Serpent
Camilla Grudova
£14.99
Atlantic Books
The Edinburgh-based author of Children Of Paradise brings us a collection of wonderfully peculiar tales in her trademark surrealist style. She takes us on incredible journeys from an explosion in a custard factory to a venomous garden in a Margate museum.
This is an excerpt from our October issue! Subscribe to The Scots Magazine for more book reviews and all the latest author interviews CLICK HERE