Must-try Scottish Seafood Dishes
---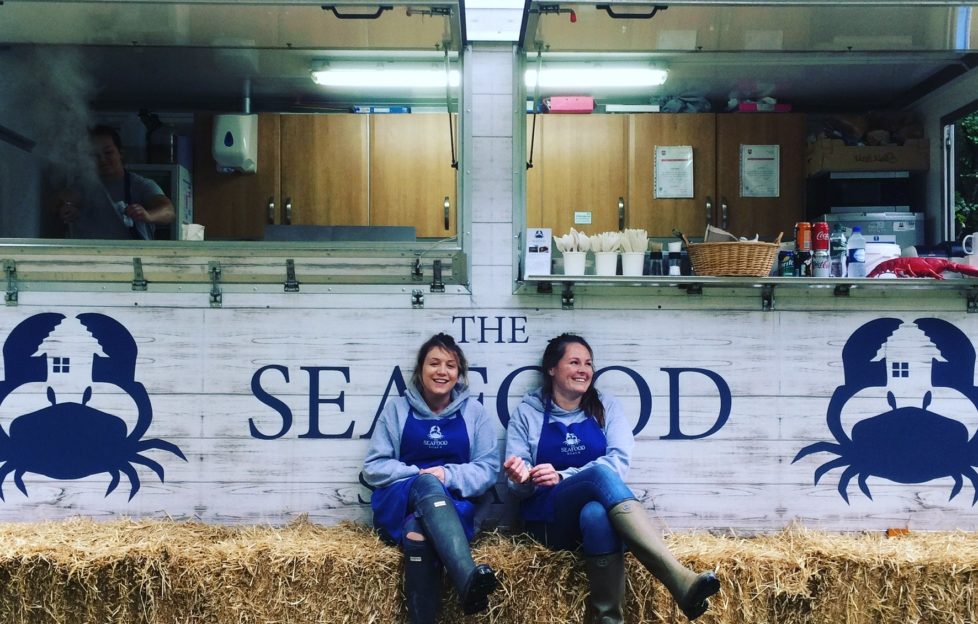 Seafood Shack have created a delicious Smoked Haddock, pea and chorizo with macaroni cheese
Scotland is renowned for its seafood with classics like Cullen Skink and Crappit Heid. Now, some of Scotland's top chefs are pushing the boundaries to share seafood dishes with a twist!
It's no secret that Scotland has some of the best seafood in the UK; langoustines from Peterhead, Shetland salmon and Isle of Mull oysters and hand-dived scallops to name a few. We take look at what some of the best chefs in Scotland are doing to elevate the flavours of the world-class produce, creating something exceptionally unique and re-inventing the modern seafood classics.
Noto, Edinburgh: Stuart Ralston's North Sea crab, warm butter and seaweed brioche
Run by Stuart Ralston who also owns Aizle, Noto hit the Edinburgh dining scene in August 2019. Since then it has been one of the city's go-to place for some seriously delicious scran. The menu changes regularly, however the one dish that has stayed on the menu since its inception, and has diners and critics raving, is the mouth-watering 'North Sea crab, warm butter and seaweed brioche'.
The picked crab is submerged in a silky warm butter sauce, that's made from the house-cultured butter. The home-made brioche soaks up the buttery goodness, making it a standout dish and not one you'll forget in a hurry. This dish has diners returning to savour the taste over and over again.
For more information (CLICK HERE)
Wedgwood the Restaurant, Edinburgh: Paul Wedgwood's Lobster thermidor crème brûlée, Bloody Mary sorbet and Parmesan shortbread
Paul and Lisa Wedgwood have created a must-visit contemporary restaurant right in the heart of Edinburgh's Old Town on the Royal Mile. It is loved by locals and visitors alike, for its innovative approach to cooking, using only the finest Scottish ingredients.
A longstanding favourite on the menu and due to popular demand, the starter usually makes an appearance on the menu at least once or twice per year. Paul has taken a dessert classic and made an outstanding savoury dish with his Lobster thermidor crème brûlée, Bloody Mary sorbet and Parmesan shortbread. It's rich and creamy, everything you'd expect from a brûlée with generous chunks of tender lobster. The dish is currently taking a break from the menu but will be back before the year is out.
For more information (CLICK HERE)
Loch Bay Restaurant, Isle of Skye: Michael Smyth's Bay langoustine bisque with crab & Mull cheddar toastie
This unpretentious Michelin starred restaurant is run by Inverness born Michael Smyth and his wife Laurence. The Bay Langoustine bisque with crab and Mull cheddar toastie is everything you would expect from a classically trained chef who likes to take risks. The bisque itself has a smooth velvety texture that's bursting with flavour. Throw a toastie into the mix and you have yourself a classic dish that has been developed to showcase the best Scottish larder with a twist.
The dish features on the restaurant's six-course tasting menu and has been praised for taking one of the UK's favourite comfort food dishes and turning it into a work of culinary art.
For more information (CLICK HERE)
The Seafood Shack, Ullapool: Kirsty & Fenella's Smoked Haddock, pea and chorizo with macaroni cheese
The Seafood Shack works with local fishermen in the Highland fishing village of Ullapool to showcase the best seafood that is caught just off the shore. The menu changes regularly, depending on what produce they get on that day. One crowd-pleaser that regularly features is the Smoked haddock macaroni cheese (which is sometimes made with lobster!).
The smoked haddock and chorizo jazz up the classic comfort food dish, giving it a delicious smoky flavour, while the peas freshen it up. If you are lucky enough to get your hands on it when visiting the award-winning shack, you'll never look at "mac 'n' cheese" the same way again.
And now you can make it for yourself as it features in  Kirsty and Fenella's first cookbook in November, 'The Seafood Shack Food & Tales from Ullapool'. As well as the macaroni dish it contains many of their other popular seafood recipes that they have developed over the years.
For more information (CLICK HERE)
Love Scotland, love The Scots Magazine, subscribe today
(CLICK HERE)
Discover more of Scotland's top seafood restaurants >>