Seafood And Eat It
---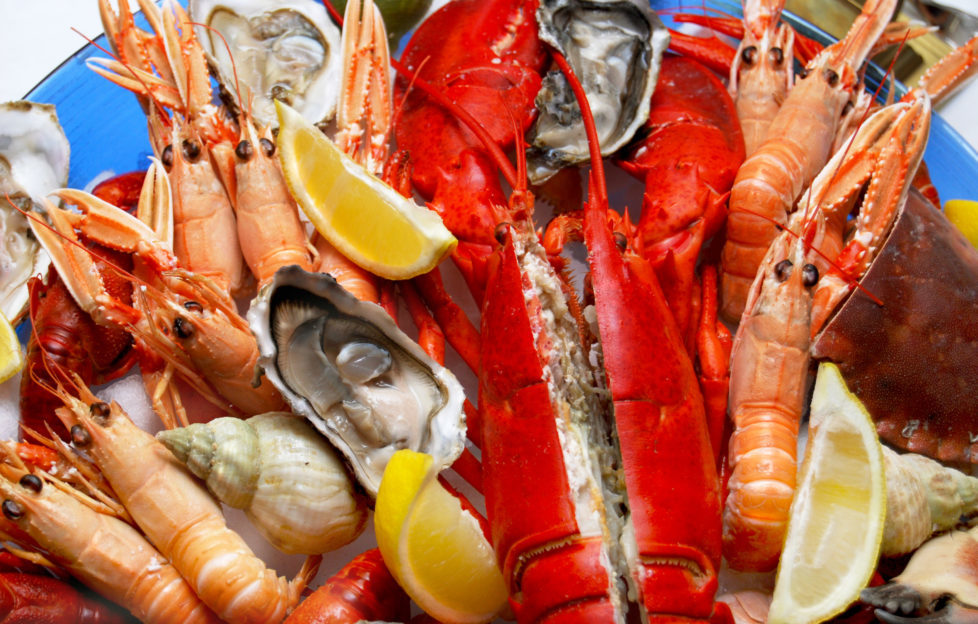 Discover the best of Scottish seafood and some of the top eateries around courtesy of Scotlanders travel blog…
Scotland has an infamous reputation for devilish deep-fried foods and fluorescent fizzy drinks, none of which are likely to feature in the '10 great foods to detox your body' article on your Facebook news feed.
However, there's so much more to Scottish cuisine than these misplaced stereotypes suggest. The most obvious example being our fresh seafood.
Protein-packed, delicious, guilt-free goodness brought to you by award winning chefs and restaurants, tiny island cafés, and even a wee green hut.
Here are some of our top Scottish seafood picks…
Café Fish – Tobermory
First impressions of this quaint island eatery feature wafts of delicious aromas straight from the plates of fellow diners, alfresco terrace seating with a view of Tobermory's iconic harbour, and a flavour-filled seafood specials board which will make you wish you'd skipped breakfast and left more stomach space to fill.
Sea-foodies may recoil at this admission, but despite my love of shellfish, I'm rather vocally averse to the effort of shelling them myself. Thankfully, upon opening the menu, it was as if the word 'shelled' was flashing in neon lights from the page, under the description of the Mull Langoustines 'Open Sandwich' — that was £9 well spent! This should have sufficed for lunch, but the endless compliments about the food from departing diners to their waiters encouraged me to do something unusual…
I ordered two single oysters (£1.80 each). Now, I hated oysters, but If I was going to cure my borderline phobia of the slimy clam this had to be the place. I was right. The salty cool freshness of the oysters, offset by a chilli and ginger dressing successfully converted me for life. My favourite seafood restaurant so far.
Oban Seafood Hut – Oban 
Sometimes the best surprises are wrapped in the most unassuming packages. If it weren't for the consistent swarm of people in the queue or standing at the tables, you'd be forgiven for strolling past this wee green shack on the bustling CalMac Pier. Don't expect table service, or proper plates, but know that fast-food served here is the healthiest you'll find, and that no-frills certainly does not mean no-thrills.
Choose your daily catch from one of the chalk boards, but choose quickly – the team here are super-efficient and the queue doesn't last for long! £3.95 bowls of fresh mussels in white wine are a no brainer, as are the scallops cooked in hot garlic butter. Quicker than you can say 'check out the size of those seagulls', your fishy on a paper dishy will be swiftly brought to your chosen perch.
www.facebook.com/obanseafood.hut.9/
Café Kisimul – Castlebay, Isle of Barra 
I was aware of this legendary island institute long before my first visit to Barra in the summer of last year, both from my own online research, and word-of-mouth. Looking like no more than a quirky café, the eatery specialises in home-cooked Italian and Indian seafood dishes, and is unlike anywhere I've had the pleasure of dining before.
Despite their captive market and distinct lack of competition, each dish is a fantastic fusion of Scottish seafood and international ingredients, achieving a quality which would rival that of top-rated restaurants in Scotland's major cities. You won't find a view of the imposing Kisimul Castle in the city either!
Start your meal with the renowned hand dived scallop pakora, before the inevitable pasta vs. curry argument you'll instigate with yourself. I strongly recommend the 'monkfish and cod in a tuna based masala' for an aromatic overload of fresh fish. So good that my friends and I immediately booked again for the following night as we settled our bill.
Digby Chick – Stornoway, Isle of Lewis
I discovered this small-town gem during my second time as a festival goer at Heb Celt in Stornoway. After a weekend of street food and late night chip shop visits, this harbour-side eatery was like an oasis in the desert in my hungover haze. Its proximity to the busy working harbour means the seafood is as local as you can get, and screams 'fresh' from the restaurant's pretty, pale blue façade.
Further adding to the allure of Digby Chick is the excellent value set lunch menu, at just £14.50 for a starter and main. I challenge any prospective dinner to make a swift choice from the menu; my indecisiveness reached an all-time high thanks to the vast and interesting options. The monkfish was a hot favourite at our table, however I suspect you can't go wrong with anything on the menu.
Fishers in Leith – Edinburgh
The waterfront is always a sensible place to commence your search for seafood in Scotland, and the capital city is no different. Nestled in Edinburgh's nautical neck of the woods at Fishers in Leith and its city-centre sister restaurant have a fantastic reputation amongst local sea-foodies and visitors alike.
The cobbled streets and view of the Water of Leith provide the perfect setting for some seafood indulgence, with an atmosphere and service provision which has thankfully not succumbed to the pretentiousness associated with some of its Shore-side neighbours.
The 'Leith Features' menu is a good starting point, and I highly recommend the Chilled Seafood Platter, which is ideal for two and priced at a reasonable £18.95. Feast upon smoked salmon, smoked trout, smoked mackerel, fresh anchovies, rollmop herring, mussels, oyster, prawns & langoustine. If like me you enjoy a mixture of hot and cold dishes, the fish cakes are faultless and the chunky chips were made to be eaten alongside a mouthful of anchovy.
www.fishersbistros.co.uk/fishers-in-leith.php
The Stockbridge Restaurant – Edinburgh 
While not typically pinned as a go-to seafood restaurant in Edinburgh, any Scottish establishment which prides itself so strongly on local produce will naturally source its culinary offerings from both land and sea.
Seafood sits on the starter and main course options on the menu, amidst creative combinations of ingredients and accompaniments which will entice you to leave any meat cravings at the front door. Take advantage of the set menu Tuesday – Friday (2 courses for £26.95 or 3 courses £31.95) and follow the fairy lights down into the attractive interior.
The restaurant's most popular dish is the melt-in-the-mouth scallop starter, which I will enthusiastically vouch for. The grilled halibut main course, featuring fried quail egg, crispy pancetta, sautéed potatoes, spinach, mushrooms and an Arran mustard sauce is also a special taste bud treat, despite my usual dislike for mustard. All this, plus a cosy, classy interior with an attentive yet relaxed service-style; it's no surprise it's my favourite restaurant in Edinburgh.
www.thestockbridgerestaurant.co.uk
Where do the other Scotlanders recommend?
For more from Scotlanders visit their vibrant travel blog here >>
Neil (Locomotion Scotland) – Crabshakk, Glasgow
"Cosy and ever-popular, this is for me the jewel in the crown of the culinary mecca that is the Finnieston area of Glasgow. With a fantastic range of fresh produce from the deep, a fine wine list and crab cakes as fine as any I've tasted, this place has the potential to become a dangerous addiction".
Nicola (FunkyEllas Travel) – Janie's, Arran
"I tried my first ever Cullen Skink in a cafe called Janie's, just outside Brodick. It was delicious and so was the banana and chocolate cake myself and Kay shared afterwards!"
---
Subscribe to The Scots Magazine for more Scottish travel inspiration CLICK HERE