Top Scottish TV Shows To Binge
---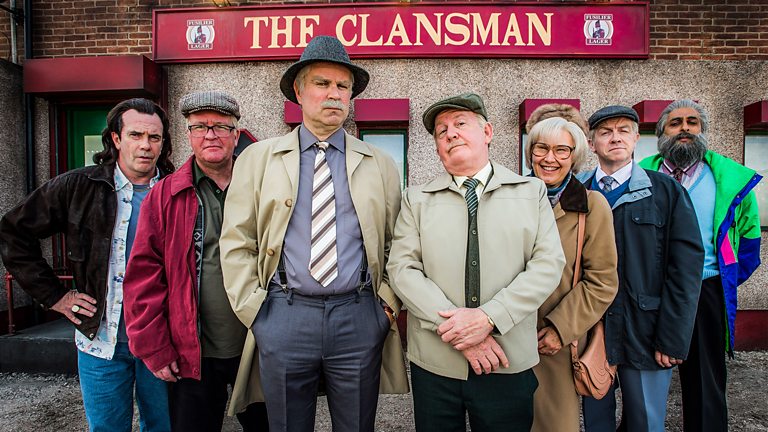 There's plenty of Scottish television to binge this winter…
We bring you some of our top picks of Scottish telly from over the years – all available to stream or download now. These shows have plenty of episodes to keep you going.
From comedy to drama, there's something for everyone.
Enjoy some of our favourites!
Shetland
Shetland – This crime drama has been running from 2013 to present. It's a murder mystery set in the perfectly isolated location of the Shetland islands. The gripping story is based on the popular Ann Cleeves novels, so expect an elaborate plot and exciting twists and turns.
Series 1-7 available on Amazon (CLICK HERE)
Outlander
Outlander – Series 5 recently dropped and is available for streaming. This is the story of an English nurse who mysteriously finds herself in Scotland and transported back in time to the year 1743. Therefore, the story explores Scotland through its many myths and legends.
Series 1-7 available for streaming on Amazon (CLICK HERE)
Two Doors Down
Two Doors Down – This Scottish comedy showcases a particularly standout performance from Elaine C Smith as the nation's nosy neighbour, Christine. She is insensitive and persistent and makes the lives of the people next door unbearable. But her neighbours and the audience love her.
Series 1-6 available on BCC iPlayer (CLICK HERE) 
The Nest
The Nest – This BBC One five-part television drama series is new to the scene. The drama stars Sophie Rundle and Martin Compston as a wealthy married couple who are unable to conceive a child. Mirren Mack plays the 18-year-old girl who, in a strange twist of events, offers to be their surrogate mother. Things quickly spiral out of control, so expect the unexpected.
Series 1 available on BBC iPlayer (CLICK HERE)
Still Game
Still Game – This Scottish television comedy is an essential if you want to learn more about Scottish humour. Created by Ford Kiernan and Greg Hemphill, who played the lead characters, Jack Jarvis and Victor McDade, two Glaswegian pensioners. And this long-standing comedy show has an impressive nine series to get through, so you'll be well occupied.
Series 1-9 available on Netflix (CLICK HERE)
If you enjoyed this, you'll love our exclusive interviews with some of Scotland's biggest stars (CLICK HERE)