Scrabster – Gateway To The North
---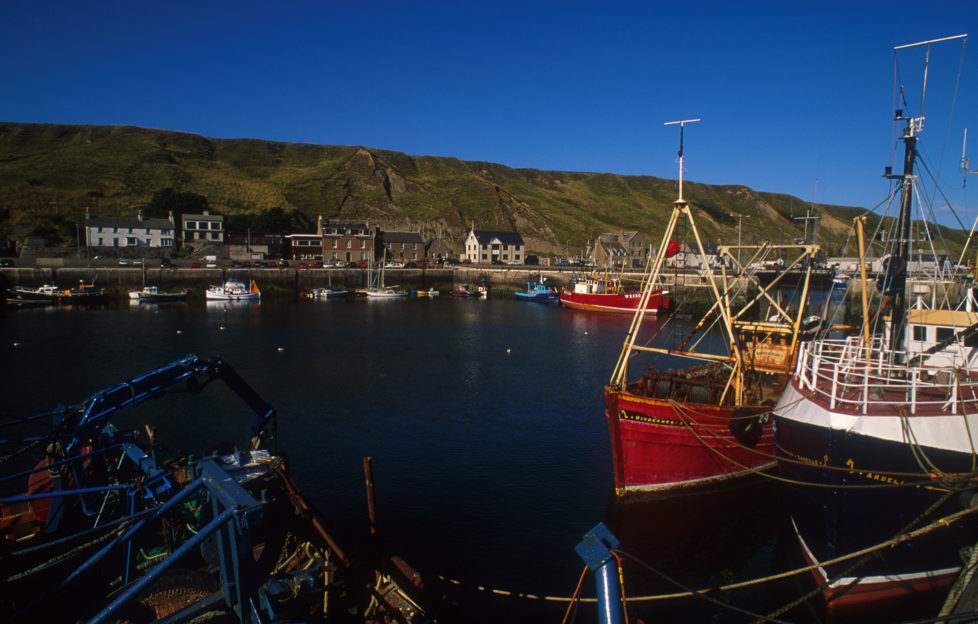 Pic: Paul Tomkins
The Scottish mainland's most northerly port has a varied history
The origins of Scrabster date back to the age of the Vikings.
Its natural harbour was perfect for their longships, and the seafaring Norsemen frequently landed there in the 11th century.
The Orkneyinga Saga, written in about 1225, refers to it as Skarabolstadr, of which there are different translations. One could be "clifftop homestead", while another could be "seagull homestead". One abiding factor is the certainty of a Norse settlement being here.
Despite centuries of use a port, it wasn't until the early 19th century before a proper pier was built. To provide deep water anchorage, Scrabster Harbour was constructed in 1841 by Thomas Telford.
Further alterations and improvements to the harbour continued over the years. A major expansion to the harbour and construction of new fish market taking place in the 1990s as Scrabster grew in importance as a fishing port.
For many years, too, the Royal Family made it their port of choice when they visited the Queen Mother in her home at the Castle of Mey, 11 miles to the east.
The most recent expansion to the harbour was in 2002 to accommodate the car-ferry Northlink service to Stromness, Orkney. It is by far the quickest way to get to the Orkney Mainland – the passage taking only 90 minutes.
Apart from its role as a ferry terminal, Scrabster remains a top landing port in the fishing industry. Whitefish and shellfish arrive to mainland Scotland here, including prawns, crabs, lobsters and scallops. Around 1000 vessels use the port annually, with landings valued at over £20 million.
Find out more about the surrounding area of Caithness with our nine page Focus in The Scots Magazine's April issue.