Muriel Thompson
---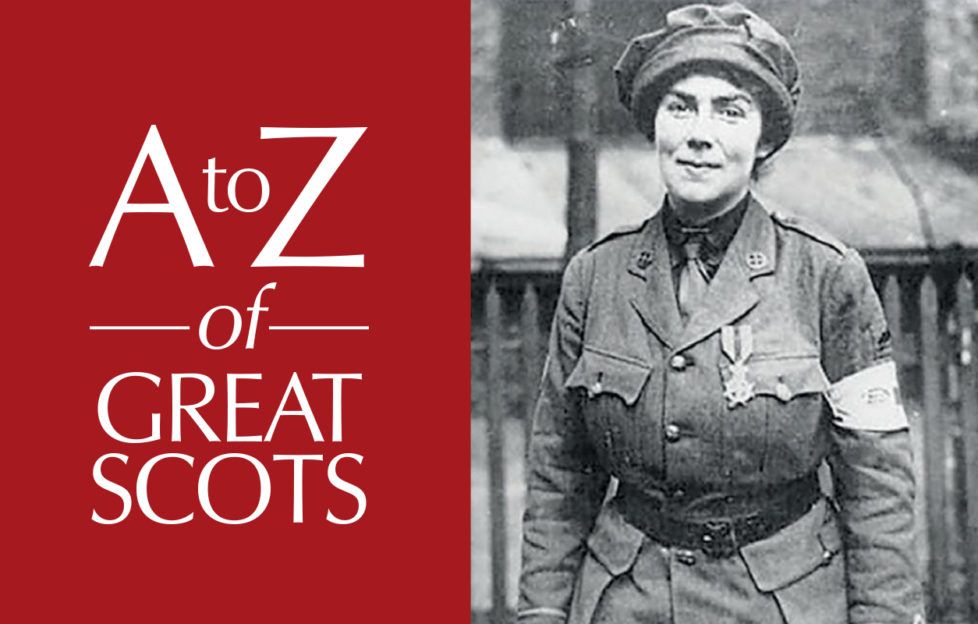 Racing driver, ambulance driver, suffragette, war hero, Muriel Thompson broke the mould
AT the Ladies' Bracelet Handicap in 1908 – the first all-women race held at Surrey's Brooklands motor circuit – one Aberdonian driver caused quite a stir by beating the wife of the racetrack's owner with metres to spare.
Their long skirts tied around their ankles with rope to stop them becoming tangled in the cars – and to avoid flashing their knees – the five women racers wore colourful silk scarves and adopted a variety of interesting driving styles.
Some sat bolt upright and others practically lay down. But Muriel – in her brother Oscar's Austin, named "Pobble" – reached speeds of 60mph as she crouched over the steering wheel like a jockey. They all shunned goggles as "far too hideous", and they showed no flicker of fear.
Muriel was a keen motorist and learned to drive her family's car at a young age. She had entered several races, even winning a risky blindfolded dash in a "moto gymkhana" the year before.
After the race, Muriel was greeted by cries of "women deserve the vote now!" She agreed, and was hired as a chauffeur by the Women's Social and Political Union. Driving a green Austin with white wheels and purple stripes – the suffragette colours – she took Emmeline Pankhurst on her 1909 national tour.#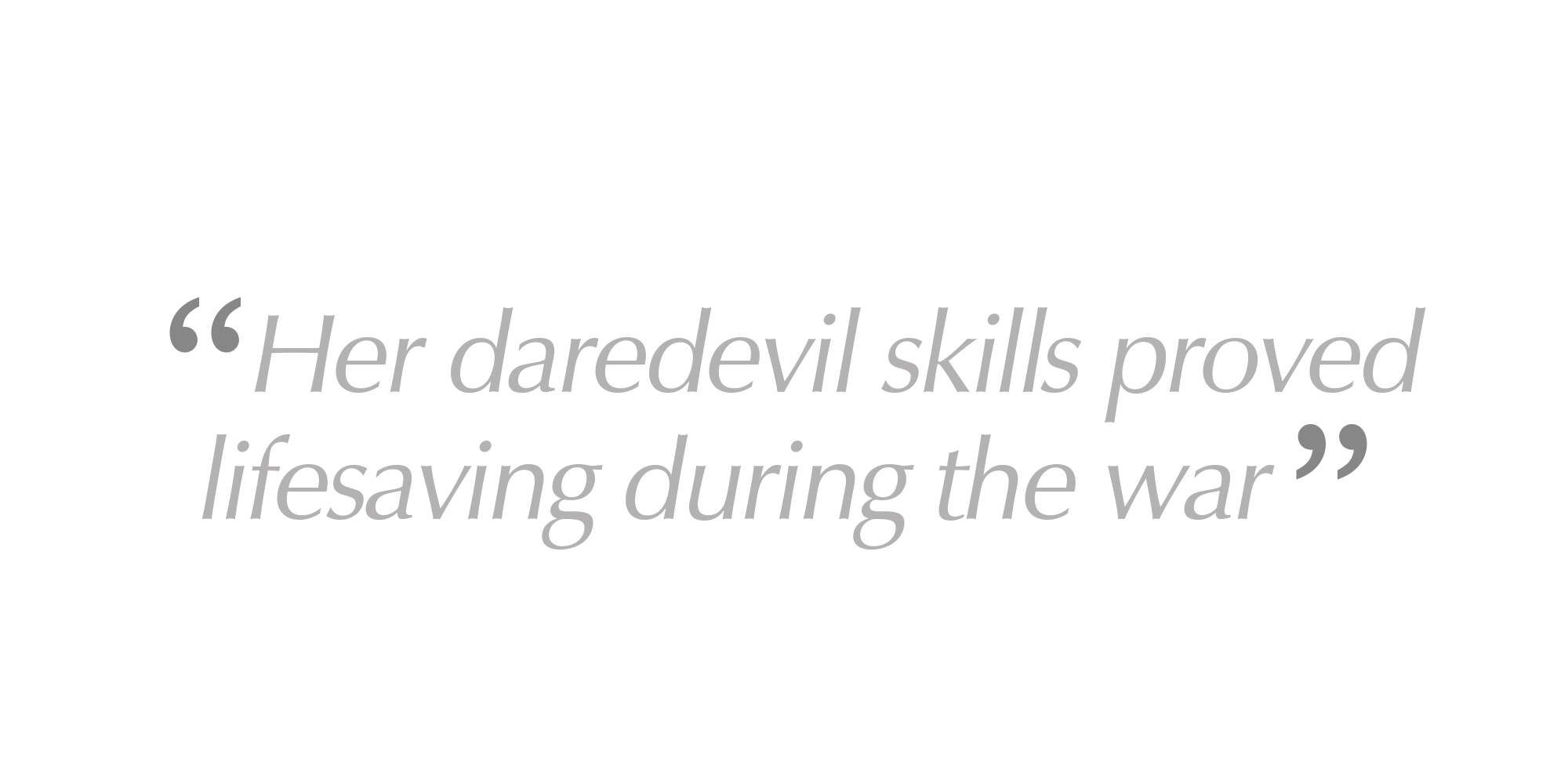 Her daredevil driving skills proved lifesaving during the First World War. In 1915, she signed up to the First Aid Nursing Yeomanry (FANY).
Three months later, she was awarded the Knight's Cross of the Order of Leopold II by King Albert of Belgium for evacuating wounded soldiers under fire. Alongside her Calais convoy, in 1917, she became one of the first women to drive for the British Army, who had until that point refused FANY's services.
Thompers, as her colleagues called her, kept meticulous diaries while abroad. They reveal the horrors of war, but also the camaraderie and independence she experienced.
Muriel saved hundreds of lives during the war. In January 1918, she became Commanding Officer of the newly-formed St Omer convoy, and was awarded the Military Medal and the Croix de Guerre for her fearless fight to evacuate the injured during air raids.
Muriel returned to Britain two months before the war ended and resigned from FANY in 1922 – she was one of the bravest and best they had. Muriel died a few months before the Second World War broke out.